Nova Scotia industrial approval renewed for Donkin mine
Published by Will Owen, Editor
World Coal,
---
The Province of Nova Scotia has approved a request from Kameron Coal Management Ltd to renew its industrial approval for the Donkin Mine in Cape Breton.
The approval, which sets out stringent terms and conditions, allows the company to continue to operate the mine as long as it is in full compliance with the approval terms. The seven-year industrial approval took effect at midnight on 5 December and will expire on 31 December 2029.
The terms and conditions address issues including:
Greenhouse gas emissions: The company must be in full compliance with its Greenhouse Gas Management Plan and is expected to contribute to meeting Nova Scotia's legislated greenhouse gas emissions targets.
Degasification: The company must provide biannual reports on the installation of a degasification system that must be operational by 14 March 2023.
Industrial noise: The company must be fully compliant with the Province's Guidelines for Noise Measurement and Assessment for industry.
Air quality management.
Groundwater and surface water monitoring.
Local resident complaint management: The company is required to respond directly to questions or complaints from the local community within five business days.
Kameron Coal must submit annual compliance reports to the Department by 1 April each year with details of operating conditions and monitoring results.
The Department of Public Works approved the company's transportation route and is working to improve roads and intersections near the mine.
Under the Occupational Health and Safety Act and the Underground Mining Regulations, the Department of Labour, Skills and Immigration is responsible for enforcement and approval of safety plans and equipment associated with the mine.
Underground mining is a complicated worksite with extensive regulatory requirements. The Department of Labour, Skills, and Immigration will continue to conduct regular inspections at the mine.
Read the article online at: https://www.worldcoal.com/coal/19122022/nova-scotia-industrial-approval-renewed-for-donkin-mine/
You might also like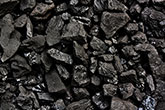 Canyon Coal is constructing a new coal mine in Hendrina, Mpumalanga, South Africa, with production is expected to start in 2H23.