SUEK-Krasnoyarsk confirms compliance with ISO international standards
Published by Jessica Casey, Editor
World Coal,
---
SUEK-Krasnoyarsk has successfully proven the compliance of its integrated management system with international standards in the field of quality, environment, industrial and occupational safety during an external audit.
"During the international audit, our company received international certificates of conformity from Afnor Rus, an accredited certification body, which confirmed the company's high level of regulation across all business processes, alongside our smart responding to risks and opportunities," commented JSC SUEK-Krasnoyarsk's CFO, Andrey Velikoselsky. "Successful certification reinforces the company's status as a reliable supplier of high-quality coal products and enhances our competitiveness in the coal market."
According to experts, the standard in the field of industrial and occupational safety (ISO 45001) introduced in 2018 was one of the most anticipated in the world. This was the first international standard that focused on systematic activities to prevent injuries to employees and involves organisational management in improving occupational safety.
At SUEK, the company's units regularly pass external audits for compliance with safety requirements. Commitments in the field of occupational safety and health, large-scale investment in the upgrade of production facilities, equipping emergency rescue teams and the development of occupational medicine have enabled SUEK to reduce injuries by more than 5 times since 2006.
International standards in the field of quality (ISO 9001:2015) and environment (ISO 14001:2015) also contribute to the sustainable development strategy adopted by the company. By supplying coal to 48 countries, SUEK consolidates its leadership, including through particular attention to the quality of supplied products. In the field of ecology, the company pursues a corporate environmental safety control system at all stages of its operating cycle, from coal mining to electricity and heat generation, and uses the best available techniques to preserve the environment for future generations.
Read the article online at: https://www.worldcoal.com/coal/19112020/suek-krasnoyarsk-confirms-compliance-with-iso-international-standards/
You might also like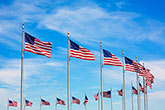 According to a recent release from the EIA, US coal-related CO2 emissions decreased by 68 million t in 2022, while overall US energy-related CO2 emissions increased slightly.