---
The Mining Commission, a constituent of the Tanzanian Ministry of Mines (MoM) responsible for the issuance of new mining licences, is reportedly ready to consider the application by the multi-asset Africa-focused, energy company Kibo Mining plc (Kibo) for a Special Mining License (SML) for its Mbeya Coal to Power Project (MCPP) in southwestern Tanzania. This development follows the inclusion of a Local Content Plan (LCP) and the Integrity Pledge (IP) announced by the MoM on 13 July 2018.
Kibo also anticipates submitting a mining licence application in 3Q18 for its Mabesekwa Coal Independent Power Project (Mabesekwa) in Botswana, where it is developing a similar project to the MCPP.
Kibo's CEO, Louis Coetzee, said: "This latest development in relation to finalising the SML for the mining component of the MCPP is most welcome as we now have a clearly defined procedure to follow under the new mining act in order to finalise our existing SML application. Kibo will prioritise providing the Mining Commission with the LCP and IP within the next two weeks, thereby ensuring that our SML application is fully compliant and ready for review. With the LCP and IP regulations now clearly defined and in place there are no outstanding components to the SML application, however in any event Kibo has always been compliant with almost all of the LCP and IP requirements, even before these became statutory requirements.
"I'd very much like to extend my gratitude to Kibo's staff for all the hard work done over the past few months, enabling us to enter the final stages of preparation to submit a mining licence application for the Mabesekwa project as well. We are optimistic that both licences shall be approved expeditiously although it should be noted that following submission the progress of the process is not within Kibo's control."
Read the article online at: https://www.worldcoal.com/coal/19072018/update-kibos-special-mining-licence-application-for-mbeya/
You might also like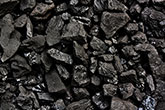 According to a recent release from Rystad Energy, global coal-fired power generation is on track to peak in 2023, as new sources of renewable and low-carbon energy expand rapidly.