---
Edenville Energy Plc, an AIM quoted company operating the Rukwa Coal Project in southwest Tanzania, has provided the following corporate update.
Funding agreement with Lind Partners LLC: update
The company has provided an update regarding its outstanding funding agreement with Lind Partners LLC, that was first announced on 6 November 2018 (the funding agreement).
As announced on 6 October 2020, Lind requested Edenville repay the total outstanding balance of the funding agreement, being US$580 000, by 30 November 2020. The company has since been engaged in a constructive dialogue with Lind regarding the repayment terms of the funding agreement and is pleased to report the revised repayment schedule has been agreed as follows:
The company will pay Lind US$116 000 in cash, being 20% of the outstanding debt, by 31 January 2021.
The remainder, being US$464 000, will be repaid in monthly instalments of US$50 000 starting from the end of April 2021.
The monthly instalments may be paid in cash or via the issuance of shares by mutual agreement.
No further interest or charges will be applied to the US$580 000 headline figure.
Following settlement of the placing the company will have sufficient capital to meet its outstanding obligations to Lind. The company's cash position is expected to be further strengthened by increased production and sales of washed coal from its flagship Rukwa mine in Tanzania during the course of 2021.
Oversubscribed £900 000 placing
The company has conditionally raised £900 000 (before expenses) by way of a placing of 3 600 000 new ordinary shares of 1 p each in the company (ordinary shares) at a placing price of 25 p per ordinary share (the placing shares) (the placing price) with new and existing shareholders through Brandon Hill Capital Ltd (the placing).
Edenville's three largest shareholder groups (representing approximately 50% of the shares currently in issue) have subscribed for an aggregate of £250 000 in the placing. In addition, specialist mining investor RAB Capital, has subscribed for £300 000 in the placing and will own 10.2% of the enlarged issued share capital of the company following the admission of the placing shares to trading on AIM (admission).
Significant shareholder participation
Brandon Hill, including Neal Griffith and Oliver Stansfield, who currently hold 1 717 248 ordinary shares representing 21.08% of the company's issued share capital, have agreed to subscribe for, in aggregate, 280 000 placing shares representing a cash subscription of £70 000. Following admission, the Brandon Hill Group's revised holding of 1 997 248 ordinary shares will represent 17% of the company's enlarged share capital.
The Brandon Hill Group have been granted warrants over 180 000 ordinary shares as a result of the placing (the broker warrants). The Broker Warrants have a 3 year life and an exercise price of 25 p per ordinary share.
Pitchcroft Capital Ltd and its executives, namely Alexander Fullard, William Orgee and David Thomas, who currently hold 1 218 327 ordinary shares representing 14.9% of the company's issued share capital, have agreed to subscribe for, in aggregate, 360 000 placing shares representing a cash subscription of £90 000. Following admission, the Pitchcroft Group's revised holding of 1 578 327 ordinary shares will represent 13.4% of the company's enlarged share capital.
John Story, who currently holds 1 019 161 ordinary shares representing 12.5% of the company's issued share capital, has agreed to subscribe for 360 000 placing shares representing a cash subscription of £90 000. Following admission, John Story's revised holding of 1 379 161 ordinary shares will represent 11.7% of the company's enlarged share capital.
Operational update
The company now expects to hand over operations at Rukwa to its strategic partner Infrastructure and Logistics Tanzania Ltd (ILTL) in February 2021, pursuant to the terms of the previously announced Coal Mining Agreement (CMA) between the two parties.
The company acknowledges this has taken longer than previously envisaged, with timing impacted by both the global COVID-19 pandemic and the Tanzanian general elections, which took place on 28 October 2020. The election, for both President and members of the National Assembly, created an administrative vacuum, with a number of relevant Ministerial positions only being appointed in December 2020. As previously outlined, this resulted in a number of logistical problems for ILTL, including the securing of work permits.
Additional assets and board restructuring
Given the expected handover of operations at Rukwa in the current quarter to ILTL, combined with the anticipated cashflow to be received from Rukwa, the Board of Edenville will also utilise its existing networks to identify new potential projects that could be accretive to the company.
The mining and capital markets expertise of its significant shareholders, which also now includes RAB Capital, should support the board with the identification and any subsequent execution of this strategy.
To further streamline costs during this period, Jeff Malaihollo will assume the title of CEO of the company, in addition to his current Chairman role, with no additional remuneration. Alistair Muir will continue as a Director of the company responsible for Tanzanian operation.
Jeff Malaihollo, now acting CEO of Edenville, said "I am pleased to confirm we have reached an agreement with Lind regarding the outstanding debt repayment schedule. This had clearly been cause for investor concern, particularly during 4Q20. We are also pleased to see the confidence the market has shown in the potential of Edenville and Rukwa through an oversubscribed placing and I am delighted to welcome specialist mining investor RAB Capital as a significant shareholder to the company.
"Whilst 2020 was a challenging year for Edenville as a result of the COVID-19 pandemic, we can now look forward to 2021 with renewed optimism. Rukwa is a producing mine with a sizeable JORC compliant resource of 143 million t and recent upgrades to the processing plant have now boosted capacity to 12 500 tpm of washed coal.
"The three agreements (coal mining agreement, loan agreement and sales and marketing agreement) signed with our strategic partner during the course of 2020 remain in place and we expect to finally see the benefits of their implementation this year, starting with the handover of Rukwa under the coal mining agreement next month."
Read the article online at: https://www.worldcoal.com/coal/18012021/edenville-energy-provides-corporate-update/
You might also like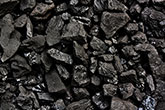 According to a recent release from Rystad Energy, global coal-fired power generation is on track to peak in 2023, as new sources of renewable and low-carbon energy expand rapidly.