Contango announces new offtake arrangement and operational update
Published by Will Owen, Editor
World Coal,
---
Contango Holdings Plc has entered into a new offtake arrangement with TransOre International FZE (TransOre) for the sale of up to 20 000 tpm of washed coking coal from its flagship Lubu Project in Zimbabwe, known as the Muchesu Project in country, and will be referenced as such going forward.
The TransOre Contract has been calculated with reference to the existing washing capacity at Muchesu, however, in the event Contango is able to increase washing capacity further, TransOre has indicated its willingness to expand the size of the contract. The TransOre Contract is expected to replace the non-exclusive contract with AtoZ Investments (Pty) Ltd previously reported by Contango on 14 June 2022, and is intended to complement the expected offtake arrangements being finalised with the global multi-national company (MNC), which is expected to complete its due diligence shortly. The TransOre Contract is priced at the prevailing Minerals Marketing Corp. of Zimbabwe (MMCZ) coking coal price, currently at US$120/t.
TransOre will take the coal currently being produced from the upper seams at Muchesu at mine gate at the MMCZ price and handle all logistics and transport costs, through its affiliate African Rail International FZE (African Rail Co.), which has rail access, locomotives, and port access for export already in place. TransOre currently holds an allocation for exporting coal through the Dry Bulk Terminal at the Maputo Port, Mozambique. TransOre has also expressed its interest in taking any additional coal that becomes available, either in the event of mine expansion or if the expected contract with the MNC does not materialise.
Once steady state production is achieved in 3Q23, the company expects its operating costs to be approximately US$45/t of washed coal, although the company continues to explore additional options to reduce these operating costs further, whilst larger volumes are also expected to bring economies of scale.
Operational and financial update
As previously announced, production of washed coking coal commenced at Muchesu on Tuesday 23 May 2023 and a significant stockpile of coking coal has now been mined by the Wirtgen Surface Miner and is awaiting processing. In June issues were encountered with the mobile screen, which was unable to achieve the efficiencies expected. Accordingly, in conjunction with the expectation of entering into a larger offtake arrangement with TransOre, the company elected to replace it with a larger static screen. Installation is now completed, and the washing of coal will recommence imminently. The board expects to report first sales under its offtake arrangement with TransOre in August 2023.
Given the additional capital requirements, which will enable a larger operation, as well as first sales now expected to be made in August 2023, the company has raised £1.5 million from a number of existing stakeholders through an unsecured and non-convertible bridging loan.
Management comments
Carl Esprey, CEO of Contango, comments:
"We are delighted to enter into this offtake contract with TransOre, doubling our existing offtake and replacing our non-exclusive offtake with AtoZ. We have been in discussion with TransOre for some time and have been impressed by their operations and network. They bring a sizeable logistics operation, which we believe is more aligned with Contango's objectives moving forward as we develop our world class Muchesu project.
"This new contract is in addition to the ongoing discussions under the previously reported MOU with a global Multi-National Company (MNC). These discussions are centred around a larger coke operation at Muchesu. We expect to deliver further samples of our washed coal to the MNC later this month as part of the final stages of due diligence on the coke qualities of our product."
Alexander Schamber, Chief Commercial Officer of TransOre, commented:
"I am pleased our discussions with Contango have reached a positive conclusion and we have entered into an offtake arrangement for up to 20 000 tpm of washed coking and high grade metallurgical coal. TransOre and its affiliate companies are very active throughout southern Africa, and we will be able to leverage our existing infrastructure and logistics experience to ensure efficient delivery of coal from the Muchesu project to our customers. We very much view this as the start of a long term and larger working relationship as we unlock the value of the Muchesu coal project in a collaborative fashion. We are also excited to be playing a central role in a project that promises to bring such great benefit to the country of Zimbabwe and its people."
Read the article online at: https://www.worldcoal.com/coal/17072023/contango-announces-new-offtake-arrangement-and-operational-update/
You might also like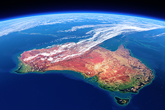 Simon Nicholas overviews a new report by IEEFA India and JMK Research and Analytics, which demonstrates why Australian metallurgical coal miners should not get overexcited by the outlook for exports to the subcontinent.