Corsa Coal announces financial results for 4Q22 and FY22
Published by Will Owen, Editor
World Coal,
---
Corsa Coal Corp., a premium quality metallurgical coal producer, has reported its financial results for the three months and year ended 31 December 2022.
The company has filed its audited consolidated financial statements, related management's discussion and analysis, and its annual information form under its profile on www.sedar.com.
Kevin M. Harrigan, Interim President and Chief Executive Officer of Corsa, comments:
"The 2022 calendar year was one of the most difficult ever for Corsa with numerous operational and employee resource challenges that started at the outset of the year and continued into the fourth quarter. We are proud to say, based on the hard work and dedication of our employees, that we believe each of the mines are positioned to be more productive with lower costs in the coming year reflecting improved geological conditions, additional mining personnel and an increasingly experienced workforce. To date we have experienced improved operational performance with our mines producing over 240 000 t in 1Q23, our best production quarter since 3Q21, and expect the mining conditions to be favourable compared to the 2022 performance."
"The company is pleased with the final resolution of the US Department of Justice investigation, where no charges were brought against the company, any of its subsidiaries or any current employees, and is looking forward to now focusing on the future of the company. We remain committed to the highest standards of integrity and as we conduct our business with uncompromising ethics and a steadfast focus on legal compliance. Additionally, a negotiated amendment to the company's credit facility with KeyBank National Association resulted in increased flexibility to achieve the financial covenants of the loan and provides additional runway as we focus on improving Corsa's financial performance."
"Our company recognises that our employees are our biggest resource and we will continue to focus on our team through additional hiring, increased training, and driving retention. We look forward to the coming year with a renewed sense of optimism, as we expect increased operations at our deep and surface mines that deliver improved results for our employees and our shareholders."
Read the article online at: https://www.worldcoal.com/coal/17042023/corsa-coal-announces-financial-results-for-4q22-and-fy22/
You might also like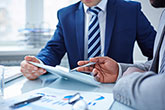 Analysis conducted by Cornwall Insight Australia has revealed that certain coal plants in New South Wales may benefit from delaying their retirement.