---
MC Mining Limited has provided its interim financial report for the six months ended 31 December 2020 (2H20).
Financial review
The loss after tax for 2H20 was US$2.7 million or 1.80 cents per share (1H20: loss after tax of US$7.1 million or 4.95 cents per share).
Revenue of US$8.8 million (1H20: US$11.4 million) and cost of sales of US$9.2 million (1H20: US$11.1 million) resulted in a gross loss of US$0.4 million (1H20: gross profit US$0.3 million) for 2H20.
An impairment reversal recognised in the current period, compared to a net impairment loss of US$1.2 million in 1H20.
Employee benefit expense of US$1 million (1H20: US$3 million).
Other expenses were US$1.3 million (1H20: US$2.2 million).
Operational review
127 534 t of high quality metallurgical and thermal coal were sold during 2H20 (1H20: 147 234 t).
An additional 11 569 t of high-ash middlings were sold during 2H20 (1H20: 14 587 t).
At the end of March 2020, the South African government implemented nationwide COVID-19 Level 5 lockdown restrictions, resulting in Uitkomst metallurgical and thermal coal mine being placed on care and maintenance.
In July 2020, mining at the Uitkomst Colliery started to ramp up. However, high levels of absenteeism due to COVID-19 preventative measures resulted in coal production for 2H20 reducing to 246 229 t compared to 262 696t in 1H20, a 6% decline.
The world-wide COVID-19 economic downturn led to a significant decline in international coal prices, which did not show signs of recovery until November 2020.
A number of Uitkomst's customers suspended operations to comply with lockdown regulations which negatively impacted Uitkomst coal sales.
COVID-19 restrictions continued to impede activities at the company's other projects, being the Makhado hard coking coal project, Vele semi-soft coking and thermal coal colliery and Greater Soutpansberg Projects (collectively, the Limpopo Projects), which remain in various stages of development.
Following the implementation of a safety programme during 2H20, the Uitkomst mine reported an improved safety record with four lost-time injuries (LTIs) during 2H20 (1H20: seven LTIs).
The company recorded 27 positive COVID-19 cases at Uitkomst and zero cases at the Limpopo Projects during 2H20.
Corporate and market features
During 2H20, the US$16.4 million (ZAR 240 million) Industrial Development Corp. of South Africa Limited (IDC) loan facility (IDC Facility), of which US$8.2 million (ZAR 120 million) had been drawn in a prior year (the first drawdown), was restructured. An additional US$2.7 million (ZAR 40 million) was drawn during 2H20 and the remaining undrawn balance of US$5.5 million (ZAR 80 million) was cancelled.
The restructuring of the IDC Facility was conditional upon the company raising US$0.9 million (ZAR 15 million) of new equity and this condition was satisfied in August 2020 with the issue of 13 331 433 new ordinary MC Mining shares.
The IDC Facility is to be repaid on 31 July 2021 and the company will seek to negotiate a deferred settlement over time for repayment of the first drawdown, with the balance expected to be rolled into the previously announced new Makhado Project Phase 1 loan facility with the IDC, subject to the company raising an additional US$22.9 million (ZAR 335 million) (the additional funding). In the event that the parties cannot reach agreement on further deferment terms or the company does not repay the loan by the repayment date, the financing documentation allows for the IDC Facility to be converted into equity.
The company continues to progress a number of debt/equity funding initiatives to raise the additional funding for development of the Makhado Project.
Pressure on API4 thermal coal prices following the spread of COVID-19 resulted in average prices for the 6 months declining to US$64/t compared to US$69/t in 1H20.
Subsequent to 2H20-end, Brenda Berlin resigned as Acting CEO and Executive director, and Non-Executive Director, Sam Randazzo, assumed that role, pending the appointment of a new permanent CEO.
As at 31 December 2020, the company had cash and cash equivalents of US$2 million compared to cash and cash equivalents of US$2.7 million at 30 June 2020.
Read the article online at: https://www.worldcoal.com/coal/17032021/mcmining-report-2h20-results/
You might also like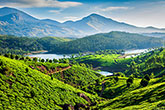 In a push towards eco-friendly coal transportation, Coal India Limited (CIL) has planned a capital investment in 61 first mile connectivity (FMC) projects.