According to the US Energy Information Administration's (EIA) Short Term Energy Outlook (STEO), total electric power sector coal stocks increased by 6 million t in November 2014 to 142 million t at month end. The increase in coal stocks followed the typical seasonal pattern where coal-fired electric power plants build stocks during the autumn months in preparation for increased coal consumption during the winter. Despite the increase, end of November 2014 stocks were 14 million t (9%) below a year ago and 21% lower than the previous five year (2009 – 2013) average for November.
Coal supply
EIA estimates that coal production for 2014 totaled 997 million t, 13 million t (1%) higher than in 2013. EIA expects that annual production will decline in both 2015 and 2016, totaling 966 million t and 960 million t, respectively.
Coal consumption
Electric power sector coal consumption was largely unchanged in 2014 compared with the previous year. Power sector coal consumption is projected to decrease by 1.5% in 2015, despite an increase in electricity demand, as natural gas prices decline relative to coal prices and retirements of coal power plants rise in response to the implementation of the Mercury and Air Toxics Standards. The full effect of the coal plant retirements will be felt in 2016, as projected electric power sector coal consumption declines by an additional 0.6%.
Coal trade
Coal exports in 2014 were estimated at 97 million t, a 17% decline from 2013. The decline was primarily a result of slowing world coal demand growth, lower international coal prices, and increasing coal output in other coal-exporting countries. EIA expects no significant change in global market conditions and coal exports will fall 15% to 82 million t in both 2015 and 2016.
Coal prices
The annual average coal price to the electric power industry fell from a record high US$2.39/million Btu in 2011 to an estimated US$2.35/million Btu in 2014. EIA expects the delivered coal price to average US$2.33/million Btu in 2015 and US$2.34/million Btu in 2016.
Adapted from a report by
Emma McAleavey
.
Source: EIA
Read the article online at: https://www.worldcoal.com/coal/17022015/coal-steo-1905/
You might also like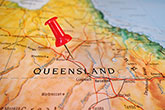 Bowen Coking Coal Ltd has completed the acquisition of 100% of the shares in New Lenton Coal Pty Ltd, which currently owns a 90% interest in the Lenton joint venture.