---
Corsa Coal Corp., a premium quality metallurgical coal producer, has reported financial results for the three months ended 31 March 2022.
1Q22 highlights
Corsa's average realised price for 1Q22 is the approximate equivalent of between US$200 – US$206/t on an FOB vessel basis. For 1Q22, Corsa's sales mix included 61% of sales to domestic customers and 39% of sales to international customers.
Kevin M. Harrigan, Interim President and CEO of Corsa, commented: "1Q22 saw continued challenges that carried over from 2021 mainly related to mining geology and labour-availability productivity issues. Geologically, our Casselman mine is nearing the end of its reserve life and we are operating in areas that typically may not be mined due to the lower thickness of the coal seam. However, existing orders and market conditions allow these reserves to be mined and extend the economical coal reserve life albeit with significantly increased mining costs per ton sold when compared to our historical results. Production and costs from our surface operations were also negatively impacted as we continued to establish the second working pit at our Schrock Run Extension mine and experienced challenging weather conditions during the winter operating season. Like many of our competitors and customers, Corsa also experienced transportation constraints and delays for shipments of our coal to our customers."
"An ongoing shortage of experienced and skilled labour limits our production capabilities while hiring and training of inexperienced miners decreases our labour efficiency and increases our labour costs per tonne. Although the cCompany implemented and continues to explore ways to attract and retain employees, our productivity, costs and financial results directly reflect the detrimental effects of these significant labour challenges."
"Productivity issues at our mines resulted in the company not being able to take advantage of higher priced opportunities in the spot market during the quarter as we fulfilled our existing domestic and export fixed price orders. We expect this trend to continue into the second quarter or until we can obtain the personnel necessary to fully staff our mines and improve coal production. While Corsa was able to benefit from improved realised pricing on our fixed price contracts, we continue to focus on increasing our operations and improving productivity so that we can further benefit from the current metallurgical coal price environment."
Coal pricing trends and outlook
Price levels opened 1Q22 at US$357.75/t delivered-to-the-port (FOBT) for spot deliveries of Australian premium low volatile metallurgical coal and closed the quarter at US$515.00/t FOBT. The quarterly average price for 1Q22 was US$486.57/t FOBT for Australian premium low volatile metallurgical coal, compared to US$368.92/t FOBT in 4Q21, and traded in a range from a high of US$670.50/t FOBT to a low of US$357.75/t FOBT.
The forward curve for the balance of 2Q22 according to the SGX TSI index is trading at US$504.84/t FOBT with May at US$522.00/t FOBT and June at US$487.67/t FOBT. Forward curve pricing for the balance of 2022 is trading at an average of US$440.33/t FOBT with the second quarter at a high of US$504.84/t FOBT and the fourth quarter at a low of US$393.33/t FOBT. The forward curve for 2023 is indicating pricing at an average of US$337.17/t FOBT. Increased global steel demand and high levels of global steel production are supporting the demand and supporting higher prices for metallurgical coal. Trade tensions between China and Australia remain and continue to influence the international metallurgical coal market supply routes and metallurgical coal export pricing dynamics, although the long-term effects of the conflict in Ukraine and resurgences in COVID-19 cases and related mitigation measures remain unknown.
Read the article online at: https://www.worldcoal.com/coal/16052022/corsa-coal-announces-1q22-financial-results/
You might also like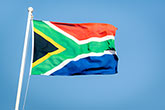 Black Royalty Minerals Koornfontein has signed Bettercoal's letter of commitment.