CONSOL Energy announces direct operating GHG emission reduction targets
Published by Jessica Casey, Editor
World Coal,
---
CONSOL Energy Inc. has advanced its Forward Progress sustainability initiative with the announcement of targets to reduce its direct operating greenhouse gas (GHG) emissions. The company has set an interim goal to reduce its direct operating GHG emissions (referred to as scope 1 and scope 2 emissions) on an absolute basis by 50% over a five year period (or by the end of 2026), compared to 2019 baseline levels and measured as the rate of carbon dioxide equivalents (CO2e) emitted. In addition, the company announced its long-term efforts to achieve net zero direct operating GHG emissions by 2040, or sooner if feasible.
"Since becoming an independent company in 2017, we've prioritised environmental, social and governance (ESG) and outlined goals to enhance employee safety, reduce environmental impacts, and create sustainable value," said CONSOL Energy President and CEO, Jimmy Brock. "We continue to emphasise those ESG aspects of greatest impact to CONSOL, our stakeholders, and the environment. Developing direct operating GHG emission reduction targets puts our ESG approach into action and reflects our Board of Directors' and management team's dedication to continuous improvement."
CONSOL Energy's interim GHG emission reduction target is expected to be achieved through multiple initiatives, including energy management and operational efficiency efforts. Primary to achieving this goal is the expansion of the company's methane destruction programme, which has been piloted at the Pennsylvania Mining Complex since 2017. The pilot programme has proven that this endeavour will lead to meaningful direct operating emissions reductions.
CONSOL's long-term ambition envisions multiple initiatives across its entire operating footprint, starting with full-scale deployment of methane abatement equipment. The 2040 target is also expected to be informed by the company's strategic initiatives and partnerships, which aim to develop the technologies needed to achieve global aspirational greenhouse gas emission reduction goals. While the targets announced are limited to direct operating GHG emissions, CONSOL continues to invest in research that could positively impact indirect (or scope 3) emissions in the future, if successful. This includes, for example, the company's U.S. Department of Energy sponsored 21st Century Power Plant project and multiple projects seeking to develop advanced building materials from coal, which support a reduction in indirect emissions.
Dan Connell, CONSOL's Senior Vice President of Strategy, added: "We are excited to be among the first pure play coal companies to set greenhouse gas emission reduction targets. Today's announcement underscores our commitment to sustainability, complements our technology, growth, and diversification initiatives and exemplifies the alignment of CONSOL's strategy and ESG management approach."
The company firmly believes its world-class asset base will continue to be relied upon for the foreseeable future to meet the world's electricity and infrastructure needs, supporting social objectives and catalysing economic progress. Having been awarded Bettercoal Supplier status, the company believes its commitment to deploy robust ESG operating practices will help ensure that it carries out this role responsibly and sustainably. CONSOL Energy remains intentionally focused on leveraging innovation while maintaining our stated financial priorities to create sustainable value for the company and its stakeholders.
Read the article online at: https://www.worldcoal.com/coal/15102021/consol-energy-announces-direct-operating-ghg-emission-reduction-targets/
You might also like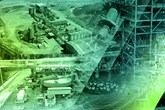 DRA Global has secured the contract for a major design package for Whitehaven Coal's Vickery Extension Project located in New South Wales, Australia.