African Energy acquires massive Botswana coal project
---
African Energy Resources will lift its total coal resources to a massive 6.2 billion t by acquiring the 2.4 billion t Mmamabula West Coal Project in Botswana.
African Energy and Asenjo Energy have signed a binding sale agreement under which African Energy has agreed to acquire the project for US$ 2.5 million in cash. The resource at Mmamabula could form the basis of a standalone underground export coal mine.
The Mmamabula West Coal Project is located 100 km north of Gaborone. It contains 892 million t of indicated resource and 1541 million t of inferred resource. The majority of the coal occurs in two coal seams which are 4-6 m thick and 100-150 m below the surface.
A preferred area of approximately 25 km2 within the indicated resource contains higher quality coal that can produce a 6100 kcal/kg export product at yields of 75%. This preferred area requires further detailed studies to confirm its potential for an underground export coal mine.
African Energy will pay Asenjo Energy an initial US$ 1 million once the transfer of title of the relevant prospecting licence has been approved. A further US$ 1.5 million will be paid once a retention licence has been granted over the project.
On completion of the transaction, African Energy will have increased its total resources to 6.2 billion t of thermal coal in Botswana.
Mmamabula West has been defined by 87 holes drilled by Asenjo Energy between 2008 and 2011, plus an additional 52 historical holes drilled before 2006. The deposit contains three coal seams.
The coal project represents an attractive addition to African Energy's overall coal resource in Botswana given that the US$ 2.5 million cost means the company paid about a tenth of a cent for every t of coal resource.
This is a bargain for a project that could mature into a standalone underground export coal mine.
The acquisition highlights the company's focus on its coal projects in Botswana, which have multiple opportunities for commercialisation.
Adapted from press release by Katie Woodward
Read the article online at: https://www.worldcoal.com/coal/15102013/african_energy_acquires_massive_botswana_coal_project_129/
You might also like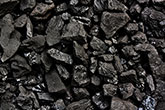 Canyon Coal is constructing a new coal mine in Hendrina, Mpumalanga, South Africa, with production is expected to start in 2H23.