Fenwei surveys production, sales and stocks at approximately 200 Chinese coal mines and coke plants
Published by Claire Cuddihy, Assistant Editor
World Coal,
---
For years, China coal industry participants have been highly curious about status of China coal mine operation both state-owned and private. What they have been continually trying to figure out mostly centralises on coal mine production cost, transport cost, coal/coke price, profit and losses etc. at a micro-level.
To help clear this ambiguous status, Fenwei monitors representative coal mines and metallurgical coal plants (66 thermal coal mines at 400 million tpy, 53 metallurgical coal mines at 301 million tpy, and 60 metallurgical coal plants at 110 million tpy) in major production areas of Shanxi, Shanxi, Inner Mongolia, Hebei and Shandong. Through daily in-depth communication with production and sales staff allows us to create weekly reports on price, operating rate, inventory, production cost and sales of each sample mine/plant.
Thermal coal mines: operating rate down, stocks up
Output
A notable decline in output occurred in Inner Mongolia due to intensified environmental measures. The average operating rate of coal mines in Shanxi, Shaanxi and Inner Mongolia, three leading coal production bases in China, slightly fell 0.7% week-on-week, demonstrating an overall stable status.
Stocks
Coal stocks at surveyed mines in Shanxi, Shaanxi and Inner Mongolia rose 4.83% from a week ago by 3 July amid languished demand. Some miners have been facing mounting inventory pressures.
Profit
100% of thermal coal mines were in profit as of 3 July. The average profit edged up 0.79% week-on-week.
Metallurgical coal mines: Stocks at metallurgical plants down for three weeks.
Output
Surveyed metallurgical coal mines registered a 4.02% decline in operating rate on average in the week ending 3 July compared with the previous week, partly affected by voluntary production cuts at some mines to ease inventory pressure.
Stocks at mines
On 3 July, inventories of both raw and washed metallurgical coal at surveyed mines grew 2.57% and 7.77% week-on-week respectively and maintained at mid-to-high levels at mines seeing no ease of sales pressure.
Stocks at metallurgical plants
Days of use of metallurgical coal stocks at surveyed metallurgical plants dropped 1.48% week-on-week by 3 July for the third consecutive week.
Read the article online at: https://www.worldcoal.com/coal/15072019/fenwei-surveys-production-sales-and-stocks-at-approximately-200-chinese-coal-mines-and-coke-plants/
You might also like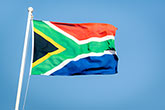 Black Royalty Minerals Koornfontein has signed Bettercoal's letter of commitment.