---
Arch Resources, Inc. has reported net income of US$226.6 million, or US$11.92 per diluted share, in 4Q21, compared with a net loss of US$78.5 million, or US$5.17 per diluted share, in the prior-year period. Arch's 4Q21 results included a non-cash charge of US$24.2 million, or US$1.27 per diluted share (based on 4Q21 diluted shares outstanding), related to the sale of its equity ownership in Knight Hawk Holdings, LLC, a thermal coal producer in Illinois. Arch had adjusted earnings before interest, taxes, depreciation, depletion, amortisation, accretion on asset retirement obligations (ARO), and non-operating expenses (adjusted EBITDA) of US$304.4 million in 4Q21, which included a US$31.3 million non-cash mark-to-market gain associated with its coal-hedging activities. This compares to US$4.1 million of adjusted EBITDA in 4Q20, which included a US$2 million non-cash mark-to-market loss associated with its coal-hedging activities. Revenues totalled US$805.7 million for the three months ended 31 December 2021, vs US$360.6 million in the prior-year quarter.
In 4Q21, Arch made significant progress on numerous strategic priorities and objectives:
Delivered a record gross margin in its core metallurgical segment, nearly doubling the previous record achieved in 3Q21.
Made significant progress in the ramp towards normalized production levels at the new Leer South mine, where productivity is now approaching full-year 2022 budgeted levels.
Generated high levels of cash in its legacy thermal segment, while driving ahead with efforts to streamline its operational footprint and reduce final mine closure liabilities.
Restored the balance sheet to pre-pandemic strength and a near net debt neutral status by paying down US$277 million of debt – or nearly 50% of its total indebtedness – in 4Q21 and early 2022.
Announced a robust, new capital return program set to launch in 2Q22.
Achieved a perfect regulatory and water compliance record, furthering its strong execution against key environmental, social and governance (ESG) metrics.
"As we reflect on 2021, we are incredibly proud of the progress the team has made to transform the company and set the stage for long-term growth and value creation," said Paul A. Lang, Arch's CEO and President. "We have dramatically enhanced our core metallurgical portfolio with the on-time and on-budget start-up and successful ramp of Leer South, and taken significant steps to enhance the value of our legacy thermal assets by locking in a highly advantageous book of contract business, shrinking the company's thermal operating footprint, and setting in motion the pre-funding of Arch's long-term thermal mine closure obligations."
"As we progress into 2022, the stage is set for even greater advances on our strategic priorities," Lang added. "With our world-class asset base, top-tier marketing and logistics expertise, and high-performing workforce, Arch is exceptionally well-positioned to capitalize on expanding global steel demand and the buildout of a new, low-carbon economy. We look forward to putting these strengths to work to generate substantial, long-term value for all Arch stakeholders while continuing to build on our industry-leading ESG performance."
Strategic plan for legacy thermal assets
During 4Q21, Arch continued to deliver on its dual objectives of driving forward with an accelerated reclamation plan at its legacy thermal operations, while simultaneously harvesting cash from these assets.
Over the course of 2021, the company reduced the asset retirement obligation at its Powder River Basin operations by US$40.6 million, or more than 20% – from US$189.8 million at year-end 2020 to US$149.2 million at year-end 2021.
In addition, the thermal segment again delivered strong segment-level EBITDA totalling US$68.1 million in 4Q21 while continuing to apply rigorous capital discipline. Since initiating its thermal harvest strategy in 4Q16, Arch's thermal segment has generated US$904.7 million in segment-level EBITDA, while expending just US$110 million of capital.
New thermal mine reclamation fund
Following cooperative discussions with its surety bond providers, Arch has created and implemented a thermal mine reclamation fund that it plans to use to pre-fund and defease the long-term mine closure and reclamation obligations of its Powder River Basin thermal operations. Arch made an initial US$20 million cash contribution to this fund during 4Q21. The company is targeting an ultimate funding level generally in line with the company's asset retirement obligation for these assets.
"We intend to make significant contributions to the thermal mine reclamation fund during 2022, reflecting the strong anticipated cash flows from our thermal assets and the clearly expressed expectations of our surety bond providers," commented Matthew C. Giljum, Arch's Chief Financial Officer.
Arch expects its Powder River Basin asset retirement obligation to remain relatively stable during 2022, as projected accretion is anticipated to be largely offset by ongoing final reclamation work. Based on current market conditions, Arch believes it could contribute as much as US$100 million to the new thermal mine reclamation fund during 2022. As a result, Arch believes it could finish 2022 with a Powder River Basin asset retirement obligation that – net of the projected year-end 2022 balance in the new reclamation fund – totals US$30 million or less.
Arch sells stake in Knight Hawk
During 4Q21, Arch sold its 49.5% equity interest in Knight Hawk Holdings to its longstanding partners in Knight Hawk for US$38 million. Arch received US$20.5 million of the sale price during 4Q21 and expects to receive the remainder in monthly installments through 2024. Arch also expects to continue to receive royalty income from Knight Hawk on active coal leases.
"We have enjoyed a strong and productive relationship with the Carter, Bunn and Robertson families over the past 15 years, and continue to believe in Knight Hawk's exceptional team, low-cost asset base and sustainability-driven operating philosophy," Lang said. "While this transaction represents the right move for Arch at this time, we believe that Knight Hawk is well-positioned for continued success, even in a highly competitive thermal market environment."
The transaction resulted in a US$24.2 million non-cash charge that is included in the company's fourth quarter 2021 results.
ESG update
During 4Q21, Arch maintained its exemplary ESG performance, extending its environmental compliance performance and finishing the year with a perfect record in two critical metrics. Arch recorded zero environmental violations in 2021, as well as zero water quality exceedances against 134 000 measurements at 600 discharge points. In the essential area of mine safety, Arch's operations achieved a lost-time incident rate of 1.01 per 200 000 employee-hours worked in 2021, which was more than two times better than the industry average.
Arch also continued its strategic pivot towards steel and metallurgical markets during 2021, reducing its thermal coal asset base via the Knight Hawk sale; shrinking its Powder River Basin asset retirement obligation; making an initial payment into the new thermal mine reclamation fund; and becoming the first and only US coal company to join ResponsibleSteelTM as part of its ongoing efforts to support the ESG objectives of its global steel-producing customers.
"As a responsible member of the industry and a proud leader in accountable operations, we remain sharply focused on our continuing strategic pivot towards steel and metallurgical markets," Lang continued.
Operational update
"During the quarter, the operations team made tremendous strides in ramping the new Leer South mine towards full production levels," stated John T. Drexler, Arch's Chief Operating Officer.
"While we are enthusiastic about the great progress we achieved on that front, the ramp-up process along with short-term cost increases at our other metallurgical mines resulted in significant upward pressure on our core metallurgical segment's cost performance. We are intent on bringing those costs back into line during the first half of 2022, and fully expect steadily increasing productivity rates at Leer South and improving execution across the full portfolio to counter-balance expected inflationary pressures and higher sales-sensitive costs related to the currently strong pricing environment."
Market update
Coking coal market fundamentals remain highly advantageous, with Arch's primary metallurgical product, High-Vol A, being assessed at US$390/t on the US East Coast at present. Hot metal production has continued its strong rebound post the pandemic, with world output excluding China up 11% in 2021 vs 2020 and back above the pre-pandemic year of 2019. Notably, the Chinese steel industry now appears to be returning to expansion mode as well after taking steps to moderate output in 2H21, and – just as significantly – remains highly active in seaborne metallurgical coal markets. In fact, China imported more seaborne metallurgical coal in 2H21 than in the comparable period of 2020, despite the policy-driven lockout of Australian volumes. The Indian steel sector has also resumed its strong upward trajectory, finishing 2021 with 71.3 million t of metallurgical coal imports, which was 26% higher than 2020 levels and 16% above 2019 totals.
Just as significantly, the metallurgical coal supply response to the robust recovery in metallurgical coal prices remains muted. Australian metallurgical coal production ticked down in 2021 vs 2020, and finished the year 10% below 2019 levels. Ongoing challenges related to COVID-19, as well as heavy rainfall in December, appear to be dampening production expectations for the outset of 2022 as well. In the US, production has fared better, recovering meaningfully from 2020 levels, but continues to lag pre-pandemic levels significantly. Canadian metallurgical coal exports were lower vs 2020 and down markedly when compared to 2019.
In its core metallurgical coal segment, Arch had sold as of year-end a total of 3.9 million t of metallurgical coal for delivery in 2022, with 0.2 million t sold into North American markets at market-based pricing; 0.3 million t sold into North American markets at a fixed price of US$201.56/short t at the mine, which includes a small amount of carryover tonnage from 2021; 3 million t sold into seaborne markets at market-based pricing; and 0.4 million t sold into seaborne markets at a fixed price of US$134.17, with roughly half of that total committed in early 2021, when pricing was still under significant pressure, for delivery in the steel year running from 2Q21 through 1Q22.
In its legacy thermal segment, Arch has further flexed up its production plans for its Powder River Basin operations in response to continued strength in domestic thermal markets. Arch has now sold a total of 76 million t of Powder River Basin coal for delivery in 2022, at an average selling price of US$16.30/t, and has little, if any, volume left to sell for the current year. In addition, Arch has built a significant book of Powder River Basin business for 2023 and established a solid foundation for future periods as well. Arch is also fully committed at its West Elk mine in Colorado for 2022, and is approaching sold-out status for 2023 as well.
Read the article online at: https://www.worldcoal.com/coal/15022022/arch-resources-reports-4q21-results/
You might also like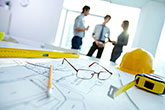 Two large carbon capture projects recently held a groundbreaking ceremony at the Wyoming Integrated Test Center (ITC).