World Coal Association: "Writing off coal today is premature"
Published by Angharad Lock, Digital Assistant Editor
World Coal,
---
Responding to BP's annual statistical review of energy, Benjamin Sporton, CEO of the World Coal Association (WCA) said:
"Admittedly, it's been a difficult few years for coal, but as recent market developments have shown the market is still strong. Coal still makes up 29% of global primary energy and 41% of global electricity."
"There are countries that have seen a decline in the use of coal – particularly in the UK. However, the UK is responsible for less than 3% of global energy demand and is not indicative of the entire global energy system."
"Even in its latest forecast, BP admits that China will remain the world's largest market for coal, accounting for nearly half of global coal consumption in 2035. India is also the largest growth market, with its share of world coal demand doubling from around 10% in 2015 to 20% in 2035."
"Writing off coal today is premature and ignores many trends that will influence global coal demand over the coming years. For instance the role of Southeast Asia is often ignored, as our recent report shows."
"That is why as the only global body representing the coal industry we are relentless in pursuing deployment of low emission coal technologies, which will play a critical role in achieving sustainable development and climate objectives."
Read the article online at: https://www.worldcoal.com/coal/14062017/world-coal-association-writing-off-coal-today-is-premature/
You might also like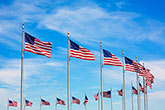 According to a recent release from the EIA, US coal-related CO2 emissions decreased by 68 million t in 2022, while overall US energy-related CO2 emissions increased slightly.