---
In addition to the announcement on opening commercial coal mining to private players and unlocking 500 blocks in non-coal minerals, the government of India has recently announced that the new mining reforms will get adopted in the statute book in next 6 – 8 weeks. The government is laying down a robust framework to enhance productivity and reduce environmental impact with a specific focus on sustainability to be embedded at the core of the mining operations. This was announced by Shri Anil Kumar Jain, Secretary, Ministry of Coal, Government of India on 12 November 2020 in a CEOs Virtual Roundtable on 'Propelling the Mining Industry forward through Sustainable Technologies to enable 'Aatma Nirbhar Bharat', organised by Federation of Indian Chambers of Commerce & Industry (FICCI) and supported by thyssenkrupp.
"We expect commercialisation of mines to bring competitiveness and a level-playing field between public sector undertakings and private players. Our aim is to encourage industry players to adopt sustainable technology solutions including green mining, coal ash ponds and other newer technology vehicles that can further accelerate the productivity with the economy of scale and also better environmental performance," said Jain.
Currently, India imports coal from countries including Australia, Indonesia and South Africa. With the commercialisation of coal blocks announced as a part of the Aatma Nirbhar Bharat Scheme, India is set to keep the coal imports at a minimum level. According to Jain, the adoption of new-age technologies in Indian mines with high capacity can self-sustain domestic energy requirements and significantly reduce the environmental impact. These new-age innovative technologies also have the potential to empower the country to become an export hub for coal.
During the virtual roundtable, Jain had an open dialogue with CEOs to understand how mining firms can adopt to the changing environmental conditions and optimise the various streams of operations through innovative technology solutions while complying with the requisite standards of safety and health.
With the quantum of reserves in the country, India has a huge scope to increase the contribution of the mining sector and adopt a higher degree of mechanisation, e.g. environment-friendly continuous mining that can enable significant growth in the short term. The panel discussion also highlighted that with the commercialisation of mines, more investment would be flowing from the private players on upgradation of infrastructure near the mining vicinity, thereby retaining the skill set in states. In the next 5 – 6 years, the mining sector is said to increase direct employment by 700 000 and indirect employment by over 2 million, creating a major boost for India's economy.
Commenting on the technology innovations in the mining sector, Vivek Bhatia, Managing Director and CEO of thyssenkrupp Industries India, added: "A broad range of technologies are available today which can ensure competitive mining while ensuring minimal environmental impact even permitting the elimination of blasting in several cases. These technology solutions provide a continuous mining system that can work round the clock along with conveyor systems without any intermediate handling, improving operational safety and reducing OPEX significantly. Additionally, the life cycle cost of such systems is significantly lower than the present systems along with improved carbon footprints."
While the industry has been evolving over the last two decades, progress in terms of higher efficiency and better social and environmental performance has been hampered by a number of factors, including the persistence of conventional technologies and business models. The major costs in the present system of mining in India largely consist of drilling, blasting, fuel and consumables. With the adoption of modern systems, the cost of drilling and blasting can be avoided and OPEX cost can be significantly reduced by employing electrically operated continuous systems.
Read the article online at: https://www.worldcoal.com/coal/13112020/new-indian-mining-reforms-to-be-announced-in-next-6-8-weeks/
You might also like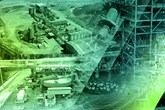 DRA Global has secured the contract for a major design package for Whitehaven Coal's Vickery Extension Project located in New South Wales, Australia.