Argus Media: Australia plans additional 527 million tpy coal mining capacity
Published by Jessica Casey, Editor
World Coal,
---
Argus Media has reported that Australia has 26.2 million tpy of new coal mining capacity committed for construction or under construction, with a further 399 million tpy having been proven feasible but not yet approved and 102 million tpy publicly announced, according to the Australian government's commodity forecaster.
The majority of the committed projects are in thermal coal and all, except for Indian firm Adani's 10 million tpy Carmichael project, are expansions of existing mines in New South Wales (NSW), said the Office of the Chief Economist (OCE). The expansions mostly take advantage of existing infrastructure and are relatively low-cost additions. All are primarily thermal coal, although two have some semi-soft coking coal as a by-product.
Around 150 million t/yr of the projects not committed but with proven feasibility are thermal coal project in the inland Galilee basin region of Queensland and are dependent on accessing infrastructure to export coal from mines to the coast, which is up to 450 km away. Most of the proponents are waiting to see how successful Adani is in developing the Carmichael mine before committing to their projects.
Approximately 90 million tpy of the feasible additional capacity is in metallurgical coal in Queensland, which hosts the highest quality coking coal in Australia. The projects span across the grades from the 6 million tpy Baralaba South pulverised coal injection (PCI) grade coal project to the 15 million tpy Olive Downs hard coking coal mine that was given an AUS$175 million (US$130 million) federal government loan. The state's largest producer of metallurgical coal, BHP Mitsubishi Alliance, has only the 14.5 million tpy Red Hill coking coal mine on the OCE's list, after it changed emphasis to productivity improvements of current operations rather than growth.
The remaining feasible projects are thermal coal projects with some having semi-soft coking coal by-products, across NSW and Queensland. Some of these projects are being held up by government approvals or by problems securing funding, as financial institutions remove services from the sector. Firmer thermal and metallurgical coal prices have prompted some of the smaller developers to push forward with plans that were put on hold last year during the COVID-19 lockdowns, while others are waiting to see how sustainable the current price environment is.
Argus last assessed the premium hard coking coal price at a 2-year high of AUS$207/t fob Australian on 9 July, up from AUS$153.50/t on 4 June and from AUS$107.75/t on 3 May. The PCI low-volatile price, which was higher than the premium hard coking coal price on 5 May, has not maintained pace with the higher grade higher over the past two months. The PCI price was assessed at AUS$147/t fob Australia on 9 July, up from AUS$109.35/t on 5 May.
Argus last assessed high-grade Australian thermal coal at AUS$140.79/t fob Newcastle for NAR 6000 kcal/kg on 9 July, up from AUS$120.58/t on 4 June and from a low of AUS$46.18/t on 4 September. It assessed lower grade coal at AUS$83.43/t fob Newcastle for NAR 5500 kcal/kg on 9 July, up from AUS$70.10/t on 4 June and from AUS$35.04/t on 4 September.
Read the article online at: https://www.worldcoal.com/coal/13072021/argus-media-australia-plans-additional-527-million-tpy-coal-mining-capacity/
You might also like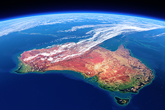 Simon Nicholas overviews a new report by IEEFA India and JMK Research and Analytics, which demonstrates why Australian metallurgical coal miners should not get overexcited by the outlook for exports to the subcontinent.