---
Bowen Coking Coal Ltd has appointed BUMA Australia Pty Ltd to provide mining services to its 100% owned Broadmeadow East Mine (BME), with an option to extend those services to the Burton mine and agreed rates and tonnages. First phase mobilisation of site infrastructure, ancillary equipment, haul tucks and an EX3600 excavator are underway and site work is expected to commence within the next two weeks.
Key updates
BUMA Australia appointed to mine Broadmeadow East with potential extension for the Burton mine.
Mobilisation of equipment to site has commenced.
Rapid start program targets mining up to 600 000 tonnes run of mine (ROM) before the end of the calendar year.
Annual ROM production contracted at an average rate of 1.2 million tpy for BME over the term of the contract (three years plus one-year optional extension).
First coal delivery to the Carborough CHPP targeted during July 2022.
Contract includes agreed rates and production volumes for the Burton pits to enable an efficient and rapid expansion post the planned completion of the Burton acquisition, creating up to 370 jobs.
The Broadmeadow East Project was acquired from Peabody Energy in June 2020 for AUS$1 million ,plus a royalty of US$1/t for the first 1.5 million t sold. The project hosts a 33 million t resource and was initially planned to be mined though conventional truck and shovel opencast mining at a rate of between 0.8 million t and 1 million tpy over a period of between 5 – 7 years. A fast tracked program for this contract targets the same tonnages to be mined at an average rate of circa 1.2 million tpy over a shorter period.
Bowen Coking Coal Managing Director and CEO, Gerhard Redelinghuys, said: "We welcome the experienced team from BUMA onboard and we look forward to a long and mutually prosperous partnership. BME is a critical building block in Bowen's plans to become Australia's next significant independent coking coal producer.
"The rapid start-up of production from BME will be a testament to the team's ability to transform a green fields project into a producing mine in a short time frame. Bringing BME into production diversifies the Bowen production base and will be the first of a number of our metallurgical coal projects to be exported from the world class Dalrymple Bay Coal Terminal. It's a great time to be bringing on our second producing asset in this extraordinary high-priced environment. We believe the outlook for metallurgical coal continues to strengthen, driven by continued growth is steel demand and enormous barriers to new supply. This agreement with BUMA puts Bowen in a very strong position to expand production further via a quick start-up of the larger, adjoining Burton mine post transaction completion."
Coal mined from BME will initially be hauled to Fitzroy Australia's Carborough Downs CHPP, where it will be washed and exported to global steel producers through the Dalrymple Bay Coal Terminal under an infrastructure access agreement.
BUMA mining services contract
BUMA Australia was established in 2021 to acquire the opencast mining business of Downer. This acquisition included the transition of all people, mining services contracts, assets, systems and intellectual property from a business which has successfully provided mining and civil services in diverse locations and across many commodities for over 75 year including recent contracts with the BHP Mitsubishi Alliance and Stanwell.
Bowen has appointed BUMA on a three year contract, with the option to extend for a further one year (at Bowen's election) to operate the BME mine, using their own equipment, staff, systems and procedures in accordance with production requirements set by Bowen. The agreement contains customary terms and conditions for coal mining contracts, including termination clauses. The contract also makes provision for the seamless transition into the Burton mine at already agreed rates and production volumes which the company intends to trigger immediately on completion of the Burton transaction.
The recent increase in crude oil prices, coupled with increased labour cost is expected to result in a 10 – 15% increase in the production costs (excluding royalties) as foreseen in the concept study, whilst still within the +/- 30% accuracy levels stated. However, the increase in the planned production cost is not considered to materially impact the short to medium term margins in this higher sales price environment.
Read the article online at: https://www.worldcoal.com/coal/12052022/bowen-coking-coal-appoint-mining-contractor-to-broadmeadow-east/
You might also like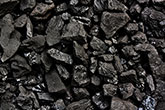 According to a recent release from Rystad Energy, global coal-fired power generation is on track to peak in 2023, as new sources of renewable and low-carbon energy expand rapidly.