---
The company has reported unaudited annual adjusted profit attributable to shareholders of CAN$188 million (CAN$0.33 per share), compared with CAN$452 million (CAN$0.78 per share) in 2014. 4Q15 adjusted profit attributable to shareholders was CAN$16 million. Total non-cash after-tax impairment charges for 2015 amounted to CAN$2.7 billion of which CAN$536 million was taken in the fourth quarter.
"We were pleased with our operating performance in 2015, meeting our guidance, reducing our costs and raising nearly US$1 billion through two streaming transactions to strengthen our balance sheet," commented Don Lindsay, President and CEO.
"However, the commodity cycle continues to provide us with a very challenging environment such that our near-term priorities are to keep all of our operations cash flow positive, meet our commitment to Fort Hills with internal sources of funds, evaluate options to further strengthen our liquidity and maintain a strong financial position by ending the year without drawing on our lines of credit," continued Lindsay.
Teck reported it had reached agreements with the majority of its steelmaking coal customers for 1Q16, based on a quarterly benchmark of CAN$81 per t for the highest quality product, and the company expects total sales in the first quarter, including spot sales, to be at least 5.5 million t of metallurgical coal.
Financial results in 4Q15 were significantly affected by the decline in commodity prices. In the case of metallurgical coal, prices are approximately 40% lower in US dollar terms than those experienced during the financial crisis in 2008/2009.
Gross profit before depreciation and amortisation from Teck's metallurigcal coal business unit decreased by US$37 million from a year ago, as the benefits of its cost reduction programme and lower diesel prices were more than offset by lower realised metallurgical coal prices.
The average realised metallurigcal coal price of US$81/t was 26% lower than for 4Q14, reflecting oversupplied steelmaking coal market conditions and a decline in spot price assessments. The favourable effect of a stronger US dollar in the fourth quarter partly offset the lower price, which resulted in the company's Canadian dollar realised price declining by 12% compared with a year ago.
Fourth quarter production of 6.4 million t was 6% lower than the same period a year ago as the company reduced production volumes to match sales volumes which were equal to the previous year.
Teck indicated that even with the lower production volumes, unit production costs at the mines were 6% lower this quarter than a year ago as a result of our continued cost reductions, productivity improvements and lower diesel prices.
The company's property, plant and equipment expenditures totalled CAN$28 million in the fourth quarter, of which CAN$20 million was spent on sustaining capital. Capitalised stripping costs were CAN$103 million in the fourth quarter compared with $94 million a year ago.
The company has reported that it continues to implement the water quality management measures contemplated by our Elk Valley Water Quality Plan. The water treatment facility at our Line Creek Operations continues to move through commissioning and is expected to be fully operational in early 2016.
Outlook
Metallurgical coal production in 2016 is expected to be between 25 and 26 million t. Production in the first half of 2016 is expected to be lower than the second half due to scheduled plant maintenance shutdowns and raw coal release timing. As in prior years, annual volumes produced will be adjusted if necessary to reflect market demand for our products.
Excluding transportation costs, Teck projects its annual cost of product sold to be in the range of CAN$45 – CAN$49/t (US$32 to US$35) based on its current production plans.
In 2016, the company anticipates to reduce overall mining costs from 2015 levels, but a higher proportion of these costs are expected to relate to current production and less to capitalised stripping. This results in a reduction in capitalised stripping from CAN$396 million in 2015 to an expected CAN$288 million in 2016 and an increase of CAN$4/t in operating costs.
Edited from press release by Harleigh Hobbs
Read the article online at: https://www.worldcoal.com/coal/12022016/teck-resources-4q15-results-231/
You might also like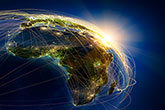 Contango Holdings Plc has advised that the production of washed coking coal has commenced at its flagship Lubu Coking Coal Project in Zimbabwe.