---
As the US coal industry enters a period of respite, supported by strong metallurgical coal prices and an expected increase in US thermal coal demand, BMI Research has revised the country's production outlook. An uptick in coal use in the domestic electricity generation mix will tighten the US market in the near-term and support muted coal production growth in 2017 in 2018. BMI has revised up the US coal production growth forecast to 1.5% and 2.0% in 2017 and 2018, respectively, from a previous forecast for a 4.0% and 3.0% contraction.
The spike in metallurgical coal prices in particular will encourage project development. In December, private equity-backed miner Ramaco Resources filed for an initial public offering, looking to fund development at four mines in Pennsylvania, Wyoming and West Virginia. Also in December, Rosebud Mining reportedly began working to reopen the Cress on metallurgical mine in Pennsylvania. In 3Q16, Corsa Coal provided an update on the Acosta metallurgical coal project in Pennsylvania. The firm expects the mine to produce 340 thousand t (kt) annually, with production starting in 2Q17 and ramping up over the year.
Sector to remain plagued by poor thermal outlook, environmental concerns
Importantly, this upward production revision does not reflect an expectation for president-elect Donald Trump to revive the sector and our longer-term view out to 2021 remains decidedly downbeat. Market headwinds will continue to plague the sector, preventing a full recovery despite the forthcoming period of environmental deregulation.
Namely, competitive natural gas and other alternative electricity prices, lack of export opportunities and structurally lower coal prices will hinder significant coal production growth or investment over the coming years. For instance, while we forecast thermal coal prices to average higher in 2017, at US$6 5.0/t, compared to US$60.0/t in 2016, this price level remains well below the US$121/t peak in 2011. Indeed, US thermal coal stockpiles remain elevated, at 163kt as of October 2016, in line with the average levels in 2015.
As the US coal industry's top miners focus on reorganisation following a string of bankruptcies over the past two years, coal mine closures will remain common. Projects will continue to face both local opposition over environmental concerns and federal regulations, as the outgoing Obama administration rushes to secure its legacy. For instance, on December 2016, the US Interior Department finalised the Stream Protection Rule, which will limit the amount of waste in drinking water sources and require additional efforts to res tore land after mining. While the Republican party will move to repeal this, among other regulations, over the coming months, the drawn-out process will ensure at leas t a short existence of the rule.
In 3Q16, Corsa Coal paid a US$6.5 million fine to the US Environmental Protection Agency for a violation of the Clean Water Act. The firm paid via escrow, and as such the payment did not affect cash flow. Bankrupt major miner Peabody Energy faces a lawsuit brought by Native American organisations and environmental protection organisations over plans to expand the Kayenta mine in Arizona. The firm has received government approval for the expansion; however, the legal proceedings will likely raise costs for the indebted miner.
Read the article online at: https://www.worldcoal.com/coal/12012017/bmi-us-coal-to-return-to-growth-in-2017/
You might also like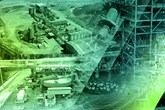 DRA Global has secured the contract for a major design package for Whitehaven Coal's Vickery Extension Project located in New South Wales, Australia.