---
Stanmore Resources Ltd has announced it has signed a definitive share sale and purchase agreement with BHP Minerals Pty Ltd to acquire BHP's 80% interest in BHP Mitsui Coal Pty Ltd (BMC) through the acquisition of all of the shares in Dampier Coal (Queensland) Pty Ltd, by Stanmore SMC Holdings Pty Ltd, a newly incorporated wholly-owned entity, as the buyer under the agreement (the transaction).
BMC owns the South Walker Creek and Poitrel mines, with combined metallurgical coal production of approximately 10 million tpy and total marketable reserves in excess of 135 million t, as well as the undeveloped Wards Well coal project.
The purchase price for the transaction includes:
US$1100 million payable on completion.
US$100 million payable six months post completion.
Up to a maximum of US$150 million based on a revenue sharing mechanism if the average sales price achieved is above a certain threshold over a two year period, payable within three months of the end of the testing period (expected in CY24).
The purchase price is subject to customary completion adjustments.
Stanmore intends to fund the transaction via:
A partially underwritten pro-rata accelerated renounceable entitlement offer of ordinary shares, the terms of which will be overseen by a committee of independent Stanmore directors.
A new US$625 million acquisition debt facility.
Internal sources.
Golden Energy and Resources Ltd (GEAR), the parent company of Stanmore, which holds a 75.33% interest in Stanmore through Golden Investments (Australia) Pte Ltd, is fully supportive of the transaction and has agreed to guarantee Stanmore's obligations to pay the purchase price and any break fee to BHP up to US$600 million.
Completion of the transaction is expected mid-CY22, following the satisfaction of certain conditions precedent, including but not limited to, regulatory approvals. The transaction follows an extensive due diligence process undertaken by Stanmore with the assistance of external legal, tax, accounting and technical advisers, and of the company's exclusive marketing and sales agents from M Resources in key marketing and sales support and advice. Palaris Australia Pty Ltd has also assessed, and represented, that he mineral resources and coal reserves conform to the requirements of the JORC Code 2012.
Transaction highlights
The acquisition of an 80% interest in BMC is transformational and creates a leading global metallurgical coal producer with a portfolio of high quality assets in the Bowen Basin, a leading metallurgical coal basin.
BMC's assets are in close proximity to Stanmore's and the MetRes JV's existing operating assets, and there is potential for the combined group to benefit from shared infrastructure, corporate functions and coal blending opportunities.
Proforma production for the 12 months ending 30 June 2021 of approximately 11 million t of saleable coal. Steady state combined production is expected to be higher given production in FY21 was impacted by dragline maintenance at BMC and higher strip ration at Isaac Plains before the Isaac Downs project commenced. Stanmore is expecting greater production in Cy22 from its recently started Isaac Downs project, with dragline operations commencing in March 2022, and the ramp up of production at MetRes' Millennium and Mavis mines.
BMC portfolio includes significant infrastructure including:

An 8.4 million tpy coal handling and processing plant (CHPP) at South Walker Creek.
The 9 million tpy Red Mountain CHPP (fully owned by BMC) in close proximity to Poitrel.
Two rail loops and train loading facilities.
Two Marion 8050 draglines.
A fleet of excavators, dozers and haul trucks.

BMC metallurgical coal products are well established in the seaborne market and have high penetration in key global markets, such as Japan, South Korea, and India, the largest growth driver of steel production and global metallurgical coal demand.
Marcelo Matos, CEO of Stanmore, said: "This is an exciting and transformative acquisition for Stanmore, and we are fortunate to be able to rely on the full support received from our controlling shareholders, GEAR, as well as the Sinar Mas Group, to successfully execute this deal.
"This transaction will see the company become one of the leading metallurgical coal producers globally and provide Stanmore with a portfolio of tier 1 assets, with a significantly increase reserves and resources base and assets with an expected mine life exceeding 25 years production, positioning the company for substantial cashflow generation and future growth opportunities.
"BHP have managed the BMC business competently and responsibly over the years, and as new custodians we look forward to integrating the BMC business in Stanmore with a continued focus on safety, and responsibly and sustainably producing high quality metallurgical coal products for our global customers."
Read the article online at: https://www.worldcoal.com/coal/11112021/stanmore-to-acquire-bhps-80-interest-in-bmc/
You might also like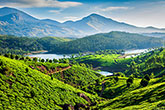 In a push towards eco-friendly coal transportation, Coal India Limited (CIL) has planned a capital investment in 61 first mile connectivity (FMC) projects.