---
The SEFA Group, LLC has announced a new milestone in processing over 5 million t of harvested coal ash for beneficial, encapsulated use since 2015
Coal ash is excavated from legacy ash ponds, beneficiated, and converted into high-quality, specification-grade fly ash for recycling into concrete highway and construction projects.
"We have gained a tremendous amount of beneficiation experience since 2002 and continue to develop and refine the techniques and strategies employed to increase recycling and reduce our environmental footprint. Thermal beneficiation improves the quality of harvested coal ash to provide the highest quality products for our concrete customers, which increases recycled use," said Bill Fedorka, VP of CCP Services. "5 million t of coal ash have been removed from ponds and then processed and recycled to improve the strength and durability of concrete highways, buildings, bridges, airport runways, and even driveways and sidewalks."
SEFA has the longest track record in the US for thermal beneficiation and was the first company processing harvested ash on a commercial scale. Where harvested ash does not require thermal beneficiation processing to produce specification-grade material for concrete applications, SEFA offers customised solutions to recycle coal ash.
"We are committed to customers' success and environmental stewardship by maximising the beneficial use of coal ash in environmentally sustainable ways," said Jim Clayton, COO. "This milestone is a tribute to a large group of employees in our CCP Services and Transportation teams."
Read the article online at: https://www.worldcoal.com/coal/11102023/sefa-announces-new-coal-ash-processing-milestone/
You might also like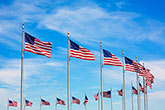 According to a recent release from the EIA, US coal-related CO2 emissions decreased by 68 million t in 2022, while overall US energy-related CO2 emissions increased slightly.