---
A wave of stricter port restrictions in south China has left steel producers searching for alternative ports to allow them to berth vessels carrying their imported metallurgical coal cargoes.
A south China steel producer, which typically berths its vessels at Fangcheng port, has been prevented from doing so. An east China steel producer has been trying to get clearance to berth a cargo of Australian premium mid-volatile metallurgical coal at Wenzhou port in Zhejiang province but has now been denied entry. Both steel producers are scrambling to find an alternative. Another south China steel producer might be barred from taking any more imported coal in the following months as port import quotas have nearly been reached, sources said.
"For Chinese steelmakers, especially those in the south, it is no longer a matter of prices but of which ports will actually allow them to berth," a China coal sales manager said. "At the moment, Jingtang port in Hebei province is stocked full with cargoes, as it is one of the few ports that actually allow vessels to berth and unload with minimal disruptions."
Trading firms have been particularly disadvantaged by these new restrictions. At Rizhao port in Shandong province, Chinese customs have allowed trading firms to unload cargoes only if they can provide proof that the cargo will eventually be sold to a buyer. "They are essentially preventing traders from stockpiling cargoes at the port," a Zhejiang-based trader said. "At the same time there have been limits placed on trader sales. Traders can only offload and offer cargoes in the port that they are based in, instead of offering from various other ports, which limits the number of sales options that they have."
At least two to three cargoes of distressed premium mid-volatile hard metallurgical coal are currently held by Chinese trading firms, being offered in the spot market at huge discounts in a US$184 - 185/t cfr China range as they struggle to find a home. In contrast, the current Argus assessment for premium hard low volatile metallurgical coal loading in the normal 15 - 60 day window is US$199.60/t cfr north China.
These port restrictions are not new but have been escalated. Since last year steel producers and trading firms were already reporting a spate of measures imposed by Chinese customs in an attempt to reduce coal imports into China. This includes restricting the clearance of coal cargoes with high sulfur or ash content on grounds of environmental protection and extending the time required for cargoes to obtain clearance from customs officials, among other limitations. Ports have also imposed annual volume quotas for coal imports. Once these quotas are exceeded buyers will not be allowed to import metallurgical coal for the remainder of the year.
These measures are aimed at indirectly discouraging Chinese buyers from importing coal from overseas. "An outright ban will be a bad idea because it opens the government up to criticism," a Chinese trader said. "So, these indirect methods are best."
The restrictions have added to the woes of Chinese metallurgical coal buyers, which have already been hit by higher import costs as a result of a depreciating Chinese yuan after continuing trade tensions between US and China hit sentiment in foreign exchange markets.
Typhoon Maria is also forecast to batter east China for most of the day up until 12 July. But some ports in the region, including Shanghai and Zhoushan, have remained open and are largely unaffected.
Read the article online at: https://www.worldcoal.com/coal/11072018/chinas-port-restrictions-cause-berthing-disruptions/
You might also like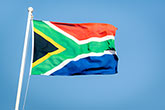 Black Royalty Minerals Koornfontein has signed Bettercoal's letter of commitment.