---
Australian Export Thermal Coal: The Comparative Quality Advantages – the third and final report in the Minerals Council of Australia's (MCA) Best in Class: Australia's Bulk Commodity Giants series – outlines why the qualities of Australian thermal coal give Australian companies a competitive edge in world markets while supporting jobs, innovation, and regional communities.
These qualities include:
The higher rank and higher delivered specific energy of Australian coals, enabling less coal to be burnt per kilowatt hour of power station output and lower levels of carbon dioxide (CO2) emissions than from lower quality coals.
Superior combustion properties and boiler efficiency because of lower moisture, moderate ash, higher ash fusion temperature, and satisfactory fuel ratio.
Lower levels of sulphur and trace element contents resulting in reduced power utility flue gas emission levels and wastewater contamination.
The report notes the higher specific energy (SE) of Australian coal at 25 MJ/kg compared to Indonesian coal at 19.4MJ/kg. This means that for the same heat input into a given power station, fewer tonnes of the higher SE Australian coal are required than for lower SE coal.
The accelerated deployment of existing low emissions technologies and greater research and development of new and emerging technologies will be required to ensure the world is able to achieve the emissions reduction goals of the Paris Agreement.
As noted in the recent MCA Climate Action Plan progress report, Australia's minerals industry is also making strong progress on reducing emissions as part of a decarbonised future through electrification, on-site use of renewable energy and battery storage and other technologies.
These quality features are important in sustaining demand for Australian thermal coal while supporting jobs and investment – especially in regional New South Wales and Queensland – and better environmental and emissions outcomes for end users.
New modern power generation plants are around 25% more efficient in coal use than older plants and can further reduce emissions by integrating with carbon capture and storage.
Investment in reducing emissions from the use of thermal coal in Australia includes an agreement between Glencore and China Huaneng to use CO2 capture technology at the Millmerran coal-fired power station in Queensland – a project supported by Low Emission Technology Australia and the Australian coal industry.
The Federal Government's additional support of up to AUS$5 million announced this week will lend further impetus to this important project which has the potential to store large quantities of CO2 from a range of Queensland's emissions intensive industries.
The report – written by industry expert Bruce Denney – also notes the Australian coal industry's use of highly productive advanced technologies, a stable production environment, world class rail and port facilities, relative proximity to key markets and a track record of reliable supply as important factors in the competitiveness of Australia's thermal coal sector.
Read the article online at: https://www.worldcoal.com/coal/11062021/reducing-emissions-and-powering-jobs-with-australian-thermal-coal/
You might also like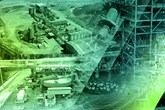 DRA Global has secured the contract for a major design package for Whitehaven Coal's Vickery Extension Project located in New South Wales, Australia.