---
Argus Media has reported that Colombian coal railway Fenoco is on track to rail less than 40 million t in 2020 – the lowest since at least 2011 – amid suspensions at mining firms Prodeco and CNR.
Fenoco coal railings fell by 29% on the year to 32.9 million t in January – November, according to figures from infrastructure agency ANI. If railings maintain the 2.98 million tpm January – November pace, Fenoco's coal shipments will total 35.9 million t, which would be sharply lower than ANI's 48.5 million t target and down by 14.4 mil-lion t on the year.
This would be lowest since Argus began tracking the figures in 2011, when Fenoco railed 36 million t. Railings have grown steadily since then, reaching a peak of 43.6 million t in 2013.
Railings totalled 2.6 million t last month, which was down by nearly 2 million t on the year but up from 2.4 million t in October. This was the third consecutive m/m increase.
The y/y decline reflects reduced volumes from trading firm Glencore's subsidiary Prodeco, which stopped transporting coal on 24 April after briefly ramping up shipments to draw mine stocks and replenish port inventory. Prodeco's stocks at Puerto Nuevo are currently around 300 000 t, a government source said, down from more than 2.2 million t in early April.
Prodeco's mining operations have been suspended since the end of March, first because of COVID-19 lockdown measures and more recently because of poor economics for exports.
Mining regulator ANM rejected Prodeco's request to stay off line for an extended period, but operations remain suspended while the firm appeals the decision. ANM said it will take a decision on the appeal no later than 17 December, but one worker said they expect a decision earlier in the month.
Fenoco shipments were also pressured by an absence of transportation from CNR, which suspended mine production on 31 July following disruption caused by COVID-19 and tight margins.
But Colombia's largest producer Drummond, which also uses Fenoco, said its coal railing activity is continuing as normal. The firm is transporting around 90 000 tpd on the line.
Blockades along the railway erected by local communities during the lockdown are also responsible for low railings this year. Fenoco confirmed 85 blockades in January – November, up from 65 blockades recorded in the whole of 2019. Fenoco said it will provide more updated figures on blockades later.
Read the article online at: https://www.worldcoal.com/coal/10122020/fenoco-coal-railings-at-9-year-low-reports-argus-media/
You might also like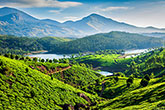 In a push towards eco-friendly coal transportation, Coal India Limited (CIL) has planned a capital investment in 61 first mile connectivity (FMC) projects.