American Resources agrees to sell Deane Mining Complex assets
Published by Will Owen, Editor
World Coal,
---
American Resources Corp.'s American Carbon subsidiary has entered into a binding letter of intent to sell certain assets of American Carbon Corp. that are associated with the company's Deane Mining Complex for a total enterprise value consideration of approximately US$20.6 million.
The consideration is payable to the company in the form of an upfront cash payment, ongoing quarterly cash payments for up to US$10.5 million, and the assumption of certain environmental reclamation bonds associated with related permits.
Mark Jensen, CEO of American Resources Corp., comments:
"Last year, our Board of Directors and the newly formed Strategic Committee put forth a plan of action to unlock value for our shareholders, with the sale of non-core, company assets being one of those action items. We are excited to get this letter of intent executed, which includes the commitment to closing the transaction along with the receipt of an initial upfront deposit. Furthermore, we have multiple other directives from our Strategic Committee that are intended to unlock company value that remain in process, including the spin-off of ReElement Technologies LLC into a stand-alone public company, a spin-off of American Carbon Corp., relocation or sale of our Perry County Resources' assets, a distribution of its ownership interest or public offering of Novusterra, Inc., and the completion of our SPAC, American Acquisition Opportunity, Inc. We continue to progress on each one of these action items, which we believe that each and collectively can represent a substantial increase in value of American Resources Corp."
"The sale of the assets associated with the Deane Mining complex, which we view as a fantastic complex, but ultimately non-core to the direction of American Carbon Corp., will further position American Carbon as a low-cost, streamlined, and pure play growth platform in the metallurgical carbon industry. We remain steadfast on monetising our unique carbon platform through either production, leases or sales while also retaining our ability to produce and monetise rare earth and critical mineral concentrates from any of our deposits which can then be sold to ReElement Technologies for further separation, purification and refinement. We look forward to progressing forward with this sale and providing further updates as we advance on all fronts over the near and medium term."
The structure of the sale transaction is US$1.0 million upfront, which includes an already received US$200 000 deposit, US$500 000 quarterly cash payments thereafter for a total cash consideration of US$11.5 million, and the assumption and replacement of approximately US$9.1 million in environmental reclamation bonds.
Read the article online at: https://www.worldcoal.com/coal/10082023/american-resources-agrees-to-sell-deane-mining-complex-assets/
You might also like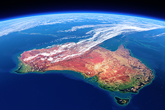 Simon Nicholas overviews a new report by IEEFA India and JMK Research and Analytics, which demonstrates why Australian metallurgical coal miners should not get overexcited by the outlook for exports to the subcontinent.