World first artificial intelligence implementation by Coal Authority
Published by Jessica Casey, Editor
World Coal,
---
Leading industrial IT solutions partner and AVEVA distributor for UK & Ireland, SolutionsPT, together with Schneider Electric, a global leader in digital transformation of energy management and automation, have announced what is believed to be a world first machine learning deployment, for the UK's Coal Authority. The first implementation of AVEVA Guided Analytics, a feature of its world-renowned AVEVA Insight software, is set to help automate data analytics for 75 pumps spread across 50 locations and enable multi-site predictive and preventive maintenance.
The project, which will take advantage of the inbuilt machine learning capability of the Guided Analytics function, removes the need for a bespoke coding solution to compare asset performance against historic data and significantly reduces the time and expertise required to deploy a solution capable of offering insights to inform data-driven maintenance improvement.
Mazhar Hussain, Business Unit Manager – Infrastructure, SolutionsPT, commented: "Following our work with the MTC to testbed Guided Analytics, we are delighted to see it being used for the first time. This project speaks directly to our mission to help drive continuous improvement and success for our customers and partners through the identification and deployment of world-class digital solutions, and we're proud to be a partner in this kind of digital transformation project."
Meeting the needs of the Coal Authority without the use of the breakthrough Guided Analytics technology would have been a huge undertaking, given the ever-growing dataset at each geographically spread asset.
Andrew Ballard, Vice President Process Automation at Schneider Electric, added: "Disused coal mines provide an opportunity to produce alternative energy. If we are to meet our ambitious 2050 targets, we must take every step available. For this project, we focused on bringing together the IIoT data from the extensive distributed architecture into a single model, and as a result, enable the Coal Authority to continuously reduce risk and improve efficiency. The relative simplicity and autonomy of Guided Analytics promises a significant forward step in the design and execution of complex, historically contextualised data management. We hope to be working closely with the SolutionsPT team on many deployments in the future."
Simplicity and ease of use are central to the breakthrough that the immersive Guided Analytics toolset of AVEVA Insight brings to the market. Operators from an operational technology (OT) or IT background can set machine-learning models in just a few clicks, this immediately starts to compile historic data sets for comparison with live data for an accurate, real-time, review of anomalies and asset performance. With a user-friendly and customisable interface making it simple to identify assets and sensors, further parameters, such as performance over a set timeframe can be made available to operators without extensive training, reducing the cognitive workload of engineers and managers alike.
Using a cloud-based asset library, users can leverage the machine learning capability to generate predictive models, failure modes, fault diagnostics and remediation maintenance plans, and can even create condition-based alerts that inform priority maintenance scheduling.
Hussain continued: "Guided Asset Analytics uses predictive models to generate alerts without input from operators. This is unsupervised machine learning in which the software can draw its own inferences and compare deviations from normal operating parameters to highlight potential issues before they cause a failure. This is made possible by the system constantly analysing real-time data and comparing it to the expected modelling."
The system also 'learns' by inviting the specific user to give the information it provides a 'thumbs up' or a 'thumbs down' as to the usefulness of the information it offers. With different job roles using the data in different ways, the system is continuously learning which information to share with whom, and when.
Guided Analytics enables the kind of insight that is only possible through accurate, contextualised data availability. One such benefit for the Coal Authority deployment concerns an early warning of impending blockages. For instance, a pipe conveying water with a high calcium carbonate content is prone to a build-up of limescale which is invisible to maintenance engineers from the outside. Such deposits can reduce pump efficiency and force the pump to work progressively harder to maintain flow rate. By observing this historic trend in the context of extensive operational data, the problem would be recognised by Guided Analytics, and the issue, which would have eventually resulted in unplanned downtime, can be resolved through timely preventive maintenance.
Guided Analytics packages machine learning in a simple and easy-to-use way. The first live deployment with the Coal Authority is expected to show the potential of artificial intelligence within industrial and process setting, especially those with geographically dispersed locations. Analysis of real-time and historic data along with rapidly deployable machine learning models means Guided Analytics enables efficient operations whilst enabling preventive maintenance to avoid expensive downtime.
Read the article online at: https://www.worldcoal.com/coal/10082021/world-first-artificial-intelligence-implementation-by-coal-authority/
You might also like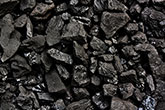 According to a recent release from Rystad Energy, global coal-fired power generation is on track to peak in 2023, as new sources of renewable and low-carbon energy expand rapidly.