---
NACCO Industries has announced its results for the six months ended 30 June 2021.
2Q21 NACCO consolidated highlights
Operating profit increased to US$8.7 million, up 93.4% from 2Q20.
Net income increased to US$6.5 million, up 7.5% from 2Q20.
Adjusted EBITDA increased to US$15.3 million, up 39.4% from 2Q20.
Diluted earnings per share increased to US$0.91/share from US$0.86/share in 2Q20.
New branding and websites launched for the company and each of its businesses, and introduction of new NACCO Natural Resources brand identity.
NACCO Industries, Inc has today announced consolidated operating profit of US$8.7 million and net income of US$6.5 million, or US$0.91 per diluted share, for the 2Q21 compared with consolidated operating profit of US$4.5 million and net income of US$6.1 million, or US$0.86 per diluted share, for the 2Q20. Improvements in consolidated operating profit, consolidated adjusted EBITDA, segment adjusted EBITDA and net income were primarily due to improved results in all three operating segments, most significantly in the Minerals Management segment. The improvement in operating profit was partly offset by higher income tax expense.
For the six months ended 30 June 2021, the company reported consolidated net income of US$15.5 million, or US$2.16 per diluted share, compared with net income of US$12.2 million, or US$1.74 per diluted share, for the first six months of 2020.
At 30 June 2021, the company had consolidated cash of US$85 million and debt of US$32 million with availability of US$109.9 million under its US$150 million revolving credit facility. The company believes that maintaining a conservative capital structure and adequate liquidity are important given evolving trends in energy markets and the company's strategic initiatives to grow and diversify.
2Q21 events highlights
As previously announced on 30 June 2021, Great River Energy (GRE) entered into an agreement to sell Coal Creek Station and the adjacent high-voltage direct current transmission line to Bismarck, North Dakota-based Rainbow Energy Center, LLC and its affiliates. The transaction between GRE and Rainbow Energy is subject to the satisfaction of certain conditions, including regulatory approvals associated with the sale of Coal Creek Station and the related transmission assets, and the posting of a performance bond related to final mine reclamation. If the conditions are satisfied, the transaction is expected to close before the end of 2021.
Upon completion of the sale of Coal Creek Station, the existing coal sales agreement (CSA), the existing mortgage and security agreement and the existing option agreement between GRE and Falkirk Mining Company will be terminated. Falkirk and GRE have entered into a termination and release of claims agreement. Upon completion of the sale, GRE will pay Falkirk US$14 million in cash, as well as transfer ownership of an office building located in Bismarck, North Dakota, and convey membership units in Midwest AgEnergy to another wholly owned and consolidated subsidiary of NACCO.
If GRE's efforts to sell the power plant are successful, a new CSA between Falkirk and Rainbow Energy will become effective and Falkirk will begin supplying all coal requirements of Coal Creek Station concurrent with Rainbow Energy's acquisition of the power plant. Falkirk will be paid a management fee and Rainbow Energy will be responsible for funding all mine operating costs and directly or indirectly providing all of the capital required to operate the mine. The CSA specifies that Falkirk will perform final mine reclamation, which will be funded in its entirety by Rainbow Energy. The initial production period is expected to run 10 years from the effective date of the CSA, but the CSA may be extended or terminated early under certain circumstances.
In addition, on 17 June 2021, the company received notification that the contract mining agreement between Bisti Fuels Company, a wholly owned subsidiary of NACCO, and the Navajo Transitional Energy Company (NTEC) will be terminated effective 30 September 2021. Bisti Fuels currently supplies coal from the Navajo Mine to the Four Corners Power Plant through the agreement with NTEC. NTEC will assume control and responsibility for operation of the Navajo Mine upon termination of the contract mining agreement. All liabilities, including mine reclamation, are the responsibility of NTEC. As required under the agreement, it is anticipated NTEC will pay NACCO a termination fee of approximately US$10 million.
Coal mining results
Coal mining revenues increased in the 2Q21 from the 2Q20 primarily as a result of the recognition of reclamation revenue from Caddo Creek. Caddo Creek is now a consolidated entity due to the terms of its mine reclamation contract.
The improvement in 2Q21 coal mining operating profit over the prior year was primarily due to a reduction in costs for outside services at Centennial Natural Resources and income associated with mine reclamation at Caddo Creek. These increases were partially offset by a decrease in earnings of unconsolidated operations and a modest increase in operating expenses. Operating expenses increased due to a substantial increase in insurance expense mostly offset by lower employee-related costs primarily attributable to the voluntary separation programme offered in late 2020.
The decrease in earnings of unconsolidated operations was primarily the result of the expected reduction in fees earned at the Liberty Mine, as the scope of final mine reclamation activities declined, the termination of the Camino Real Fuels contract mining agreement effective 1 July 2020 and the cessation of coal deliveries at Caddo Creek effective 30 September 2020. An increase in customer demand at the Falkirk and Sabine Mines partially offset the lower earnings of unconsolidated operations.
Segment adjusted EBITDA for the 2Q21 increased over the 2Q20 as a result of the increase in operating profit and an increase in depreciation, depletion and amortisation expense, primarily at Mississippi Lignite Mining Company.
2021 Coal mining outlook
In 2H21 and FY21, the company expects coal deliveries to decrease moderately from the respective prior year periods based on current expectations of customer requirements.
Despite the anticipated decrease in tons delivered, the company expects operating profit for the coal mining segment to increase significantly in both 2H21 and FY21 due to the anticipated cash receipt of approximately US$24 million related to the termination of the Falkirk and Bisti customer contracts previously discussed. In addition, 4Q20 included charges totalling US$4.6 million that are not expected to reoccur. Excluding the impact of these items, operating profit in 2H21 and FY21 is expected to decrease from the respective prior year periods. The decrease is primarily attributable to substantially lower earnings expected at Mississippi Lignite Mining Company and reduced earnings at the unconsolidated Coal Mining operations.
Mississippi Lignite Mining Company earnings are expected to decrease in 2H21 from the comparable 2020 period and 1H21. This expected decrease is due to an anticipated decline in the profit per ton of coal delivered, due in part to an increase in depreciation expense from higher capital expenditures in years subsequent to 2019. As a result of the anticipated decrease in profit per tonne, the 2021 full year results are expected to be lower than the 2020 full year.
The anticipated reduction in earnings at the unconsolidated Coal Mining operations is expected to be mainly driven by a reduction in fees earned at the Liberty Mine, as the scope of final mine reclamation declines compared with 2020, reduced earnings at Bisti Fuels as a result of the contract termination effective 30 September 2021, and lower earnings at Falkirk, partially offset by improved earnings at Coteau Properties Company. Changes in customer power plant dispatch, including changes related to natural gas price fluctuations and the continued increase in renewable generation, particularly wind, could reduce customer demand below anticipated levels, which could further unfavourably affect the company's 2H21 and FY21 outlook.
Excluding the US$24 million termination-related payments expected in 2H21 and the US$1.1 million asset impairment charge recognised in 2020, Segment adjusted EBITDA for 2H21 is expected to decrease from 2H20 as a result of the reduction in operating profit. Segment adjusted EBITDA for the full year is expected to be comparable to 2020 as the reduction in operating profit will be offset by an increase in depreciation expense.
Capital expenditures are expected to be approximately US$21 million in 2H21 and approximately US$26 million for the full year. The elevated levels of capital expenditures in the coal mining segment expected through 2021 relate to the development of a new mine area at Mississippi Lignite Mining Company. The increase in capital expenditures associated with mine development will result in higher depreciation expense in future periods that will unfavourably affect future operating profit. Capital expenditures for Mississippi Lignite Mining Company are expected to return to lower pre-2019 levels in 2022.
Premature closure or reduction in utilisation of power plants served by the company's mines would have a material adverse effect on the future earnings of unconsolidated operations of the coal mining segment and on the long-term earnings and cash flows of NACCO. The owner of the power plant served by the company's Sabine Mine in Texas intends to retire the power plant in 2023. Deliveries from Sabine to the power plant are expected to continue until 1Q23 at which time Sabine expects to begin final reclamation. Funding for mine reclamation is the responsibility of the customer. Coteau operates the Freedom Mine in North Dakota. All coal production from the Freedom Mine is delivered to Basin Electric Power Cooperative. Basin Electric utilises the coal at the Great Plains Synfuels Plant, Antelope Valley Station and Leland Olds Station. The Synfuels Plant is a coal gasification plant that manufactures synthetic natural gas and produces fertilizers, solvents, phenol, carbon dioxide, and other chemical products for sale. In June 2021, Basin Electric announced it was evaluating the Synfuels Plant for possible sale.
Consolidated 2021 outlook
The company expects net income for the 2021 full year to be significantly higher than 2020, with an anticipated effective income tax rate between 13% and 15%, both resulting from the expected termination and release settlements associated with Falkirk and Bisti Fuels and the absence of the prior-year charges totalling US$12.1 million. Excluding these items, the company expects significantly lower net income in 2021 as a result of substantially lower operating profit primarily due to significantly lower earnings in the coal mining segment and higher unallocated employee-related and business development costs. Consolidated adjusted EBITDA in 2021 is expected to increase moderately over 2020, excluding the termination and release payments and prior-year impairment charges.
As a result of the termination and release payments, the company expects positive cash flow before financing activities in 2021 as compared to a significant use of cash in 2020, but at a level below the amount of cash generated in 2019. Consolidated capital expenditures are expected to be approximately US$61 million in 2021.
The extent to which COVID-19 impacts the company going forward will depend on numerous factors, including but not limited to the duration of the ongoing pandemic, the severity of the COVID-19 variants, the effectiveness of actions taken to contain and treat COVID-19 and its variants, the nature of, and the public's adherence to, public health guidelines, the pace and acceptance of vaccinations and subsequent achievement of herd immunity, as well as the severity of pandemic-related supply chain and cost inflation challenges and the pace and the extent of economic recovery. While the company's existing operations to date have not been materially affected by the pandemic, future developments, which are highly uncertain and unpredictable, could significantly and rapidly cause a deterioration in the company's results, supply chain channels and customer demand.
Read the article online at: https://www.worldcoal.com/coal/10082021/nacco-industries-announces-2q21-results/
You might also like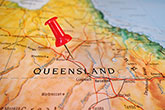 CIMIC Group's minerals processing company, Sedgman, has secured an operations and maintenance contract in the Bowen Basin, Queensland, from Pembroke Resources.