---
Corsa Coal Corp., a premium quality metallurgical coal producer, has reported its financial results for the 3 months ended 31 March 2021 (1Q21).
1Q21 highlights
Corsa reported net and comprehensive loss of US$4.4 million, or US$(0.05) per share attributable to shareholders, for 1Q21 compared to a loss of US$5.8 million, or US$(0.06) per share attributable to shareholders, for the 3 months ended 31 March 2020 (1Q20).
Corsa's adjusted EBITDA was US$0.1 million for 1Q21 compared to US$6.4 million for 1Q20. Corsa's EBITDA was US$0.1 million for 1Q21 compared to US$1.3 million for 1Q20.

Cash production cost per tonne sold was US$79.15 for 1Q21, an increase of US$8.03/t, or 11%, as compared to 1Q20.
Cash flow provided by operating activities was US$1.5 million for 1Q21 compared to US$8.3 million for 1Q20.
Total revenues were US$24.6 million for 1Q21 compared to US$46.8 million for 1Q20.
Low volatile metallurgical coal sales tons, comprised of 'company produced' tonnes and 'value added services' purchased coal tonnes, were 251 465 and 6495, respectively, in 1Q21 compared to 384 750 and 29 576, respectively, in 1Q20. In 1Q21, Corsa did not sell any 'sales and trading' purchased coal tonnes, which are treated as pass-through from a profitability perspective, compared to 34 587 t in the 1Q20.
Corsa's average realised price per tonne of metallurgical coal sold was US$86.62/ short t for all metallurgical qualities in 1Q21 compared to US$90.49 in 1Q20. This average realised price for 1Q21 is the approximate equivalent of between US$112 to US$117/t on an FOB vessel basis. For 1Q21, Corsa's sales mix included 68% of sales to domestic customers and 32% of sales to international customers.
Following the end of the quarter, QKGI Legacy Holdings, LP delivered a notice of redemption in respect of their 170 316 639 Redeemable Units of Wilson Creek Energy, LLC specifying a 31 May 2021 redemption date. The company will elect to satisfy the redemption by issuing 8 515 831 common shares.
Peter Merritts, CEO of Corsa, commented: "I am pleased to announce that the company achieved its first positive quarterly Adjusted EBITDA since 2Q20, posted its highest revenues since 2Q20 and increased its revenue and sales volumes by 46% and 33%, respectively, over the previous quarter. Due to the pandemic and depressed coal markets last year, each successive quarter of 2020 resulted in lower production and higher costs per tonne produced. That trend was reversed in 1Q21 with a 42% increase in metallurgical coal production and a 6% decrease in cash costs per tonne produced compared to 4Q20. Our first quarter cash production costs per tonne sold, which were higher than expected and higher than those reported in recent quarters, were impacted by adverse geological conditions encountered at one of our underground mines. The cash production costs per tonne sold from our other mines were in line with those experienced in 2020 and we anticipate that our overall cash production costs per tonne sold will be at lower levels in 2Q21.
"Although improved from recent quarters, our financial results reflect the continued unique challenges of the global metallurgical coal market with robust domestic demand and volatility in the export spot market. While spot market prices rose only slightly over the course of the quarter, instances of significantly increased pricing due to limited supply support our outlook that the export market will stabilise and improve through the course of the year.
"In response, we began to increase staffing levels during the quarter to raise production levels to meet existing sales contracts and be better positioned to act on spot sales opportunities in the export market. We will continue to use a measured, disciplined approach to return to a pre-COVID-19 production level that delivers acceptable results in the export metallurgical coal market and improves profitability for our shareholders."
Environmental matter
In January 2021, the Pennsylvania Department of Environmental Protection (the PaDEP) issued a compliance order (C.O.) which rescinds a permitted right of PBS Coals, Inc. (PBS), a wholly-owned subsidiary, to inject water treatment sludge into an adjacent abandoned mine by 30 June 2021. The sludge emanates from a mine drainage treatment system associated with an active coal refuse disposal site. The coal refuse disposal site is included in a water treatment trust. PBS appealed the issuance of the C.O., but its request for temporary relief to stay the effect of the C.O. was denied on 30 March 2021. PBS discontinued its appeal on 27 April 2021. PBS is currently evaluating several alternatives to sludge injection and intends to cease injection by the 30 June 2021 abatement date in the C.O. Due to the preliminary nature of the evaluation process, it is difficult to estimate the cost of alternative disposal methods, but the cost to treat, handle and dispose of the sludge will increase above historical costs. Additionally, the anticipated increase in such costs is expected to increase the total amount required in the trust fund which previously had been fully funded. The exposure for the alternative disposal methods, the anticipated increased contribution to the trust fund, and the scheduling thereof is difficult to estimate, and a reliable range of potential exposure is not presently determinable.
Read the article online at: https://www.worldcoal.com/coal/10052021/corsa-coal-announces-1q21-financial-results/
You might also like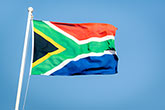 Black Royalty Minerals Koornfontein has signed Bettercoal's letter of commitment.