---
The government of the Sakhalin Region, a delegation of RUSNANO Management Company LLC, and the World Bank Representative Office in the Russian Federation, headed by Anatoly Chubais, Special Representative of the President of the Russian Federation for Relations with International Organizations to Achieve Sustainable Development Goals, visited production facilities and got acquainted with the projects of the Green Coal Cluster Eastern mining company in the Uglegorsk district of the Sakhalin region. During the visit, the delegation visited the key industrial asset of the company – the Solntsevsky coal mine, where unique green projects for the coal mining industry are being implemented.
"Sakhalin is implementing innovative projects for decarbonisation and neutralisation of the carbon footprint. Today I got acquainted with such projects visually. This is a unique experiment for Russia, which can and should be successfully applied in other regions of the Russian Federation," said Anatoly Chubais.
The Green Coal Cluster includes a number of innovative projects. The first and only currently joint Russian-Belarusian project of VGK with the BelAZ plant for the development of an electric mining dump truck with a carrying capacity of 220 t. In the near future, the first trolley cars will start working at the Solntsevsky coal mine. The use of such transport will have a significant impact on reducing the carbon footprint in the Sakhalin region.
Another large-scale 'green' project of the VGK is already under construction is the main coal conveyor, the longest in the Russian Federation at 23 km. The project combines modern technologies and advanced environmental standards. The facility under construction will reduce the load on public roads, abandon the transportation of coal by cars, which will reduce emissions of exhaust gases into the atmosphere, and deliver coal in the most environmentally friendly way recognised throughout the world. To date, the facility is working on the assembly and installation of equipment.
The most ambitious project within the Green Coal Cluster is the construction of a wind farm with a total capacity of 67.2 MW in the Sakhalin Region. It will be the most powerful wind farm in the Far East. The wind farm will include 16 wind turbines located in areas with high wind potential. In addition to the difficult terrain, the uniqueness of the project lies in the fact that the wind farm is being built according to the needs of the company to provide power supply to all production facilities. To date, two sites have been identified for the installation of wind turbines, where wind monitoring will be carried out until the end of 2021.
Read the article online at: https://www.worldcoal.com/coal/09062021/solntsevsky-coal-mine-receives-visit-for-green-coal-cluster/
You might also like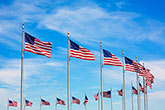 According to a recent release from the EIA, US coal-related CO2 emissions decreased by 68 million t in 2022, while overall US energy-related CO2 emissions increased slightly.