---
Despite the current public focus on alternative energy sources, coal is the world's largest source of electrical power and continues to grow as developing countries strive to reduce energy poverty. It is therefore essential to develop and encourage the use of technologies that minimise CO2 emissions and other pollutants.
The 8th International Conference on Clean Coal Technologies (CCT2017) is a leading forum for the global coal industry and research community. The conference organised by the IEA Clean Coal Centre and Sotacarbo at the T Hotel, Cagliari in Sardinia takes place 9-11 May. CCT2017 showcases the latest technological innovations helping to reduce the environmental impact of coal, as well as bringing insight from key figures in the industry.
The programme features keynote addresses from:
Jean-Francois Gagné – Head of Technology Policy at the International Energy Agency.
Scott Smouse – Senior Advisor to the US Department of Energy.
Ashok Ganesan of GE Power Services – a major manufacturer of some of the world's most efficient coal plants.
Partha Mazumder – General manager of coal mining at NTPC – India's largest power company.
Programme highlights on 9 May include updates on the cutting-edge high-efficiency coal power technologies under development in Japan (Mitsubishi Hitachi Power Systems) and China (Shanghai's record-breaking Waigaoqiao Power Plant), as well as sessions on how biomass can help further reduce CO2 emissions.
The growth in intermittent renewable energy in many countries is changing how grids operate, yet coal power is often still required to provide back-up generation. In 'coal in a low carbon world' on Wednesday 10 May, analysis from the World Energy Council, VGB Powertech in Germany, and Reliance Power in India looks at how coal power is adapting to this new environment.
Carbon capture and storage (CCS) is considered essential by the IPCC and IEA for meeting the goals of the 2015 Paris Agreement. Revolutionary CO2 capture technologies are covered throughout the CCT2017 programme, and 11 May features an update on the EU's only remaining full-scale CCS proposal – Rotterdam's ROAD project, as well as a report from the well-advanced programme in the USA, and an expert panel discussion on the future of CCS.
On 10 May, CCT2017's centrepiece panel session 'The Energy Trilemma' will look beyond the coal industry at the main issues affecting the whole global energy sector: cost, energy security, and environmental impact. Finding the right balance between these conflicting goals is the challenge facing all energy policy makers. The panel includes:
Chandra Bhushan – Deputy Director of the Centre for Science and Environment, India.
Nick Butler – Kings College London and Financial Times energy columnist.
Craig Morris – Institute for Advanced Sustainability Studies and Energiewende commentator.
Charles Soothill – Vice-Chair of the Zero Emissions Platform.
Benjamin Sporton – Chief Executive of the World Coal Association.
Alessandro Lanza – President of Sotacarbo.
Read the article online at: https://www.worldcoal.com/coal/08052017/clean-coals-future/
You might also like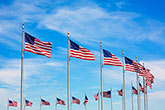 According to a recent release from the EIA, US coal-related CO2 emissions decreased by 68 million t in 2022, while overall US energy-related CO2 emissions increased slightly.