Anglo American to demerge South Africa thermal coal operations
Published by Will Owen, Editor
World Coal,
---
Anglo American plc has announced the demerger of its thermal coal operations in South Africa, subject to the approval of its shareholders on 5 May 2021.
The separation will be implemented through the transfer of Anglo American's thermal coal operations in South Africa to a new holding company, Thungela Resources Ltd, the demerger of the Thungela shares to Anglo American shareholders and the primary listing of Thungela's shares on the Johannesburg Stock Exchange (JSE) and standard listing on the London Stock Exchange (LSE).
Mark Cutifani, Chief Executive of Anglo American, comments:
"Anglo American has been pursuing a responsible transition away from thermal coal for a number of years now. As the world transitions towards a low carbon economy, we must continue to act responsibly – bringing our employees, shareholders, host communities, host governments, and customers along with us. Our proposed demerger of what are precious natural resources for South Africa, allows us to do exactly that.
"We are confident that Thungela will be a responsible steward of our thermal coal assets in South Africa, benefiting from an experienced and diverse management team and board. While representing just a small proportion of Anglo American today, we are laying the foundation for South Africa's leading coal business, setting it up for success to deliver value for all its stakeholders. Looking forward, we believe the prospects for long-term value delivery are greatest as two standalone businesses, each with their own strategy and access to capital."
July Ndlovu, CEO of Thungela, comments:
"Thungela is a leading South African producer of high quality, low cost export thermal coal, well positioned to benefit from improved market conditions, and providing a reliable and affordable energy source to our customers mainly in developing economies. We have significantly repositioned and upgraded our portfolio in recent years into a highly competitive producer of export product, with established access to world-class export infrastructure.
"As an independent business we will continue to contribute significantly to our host communities and South Africa's development objectives. As part of our commitment to creating an enduring positive legacy, we are establishing an employee partnership plan and a community partnership plan, with each holding a 5% interest in the Thungela thermal coal operations in South Africa, thereby enabling employees and communities to share in the financial value that we generate.
"Guided by the high standards set by Anglo American, Thungela is committed to operating sustainably – continuing to drive safety, health, environmental, governance, and social programmes for the benefit of our employees, host communities and shareholders. The demerger of Thungela and our listing on the JSE will represent yet another major milestone for Anglo American's long-running contribution towards transforming South Africa's mining industry."
According to an Anglo American statement, the proposed demerger recognises the diverse range of views held by the company's shareholders in relation to thermal coal, and therefore provides shareholders, including those with specified investment criteria, with the choice to act on such views and, following the implementation of the proposed demerger, to either retain, increase, or decrease their interests in Thungela. The proposal also allows Thungela to attract new shareholders and to access new sources of capital as an independent company offering direct exposure to thermal coal.
Anglo American has committed to setting up Thungela as a sustainable standalone business, including by providing an initial cash injection of ZAR2.5 billion (approximately US$170 million) and further contingent capital support until the end of 2022 in the event of thermal coal prices in South African rand (ZAR) falling below a certain threshold.
Following the implementation of the proposed demerger, and in line with Anglo American's responsible approach, Anglo American's marketing business will continue to support Thungela in the sale and marketing of its products for a three-year period with an additional six-month transitional period thereafter. This transitionary arrangement ensures that customers receive a consistent service and supply of thermal coal while Thungela concentrates on enhancing the performance of its operations while continuing to receive optimal value for its products in the market. The three-year term, and the additional six-month roll-off period, also provide time for Thungela to build its own global marketing capabilities should it choose to do so.
Read the article online at: https://www.worldcoal.com/coal/08042021/anglo-american-to-demerge-south-africa-thermal-coal-operations/
You might also like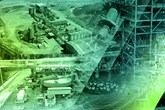 DRA Global has secured the contract for a major design package for Whitehaven Coal's Vickery Extension Project located in New South Wales, Australia.