Edenville Energy and Nextgen Coalmine Ltd enter coal mining agreement
Published by Jessica Casey, Editor
World Coal,
---
Edenville Energy Plc has announced that its subsidiary, Edenville International (Tanzania) Ltd (EITL), has entered into a contract with Nextgen Coalmine Ltd (the contractor) for the operation of the company's Rukwa Coal Project in Tanzania (the agreement). The agreement is for an initial period of one year from 1 February 2022, and supersedes the coal mining agreement with Infrastructure and Logistics Tanzania Ltd (ILTL) and the sales and marketing agreement with MarTek Global FZ-LLC, announced by the company on 8 June 2020 and 26 August 2020 respectively, which have been terminated by Edenville.
Under the agreement, the contractor will pay EITL a royalty of US$10/t of washed coal sold and a royalty of US$5/t of any coal fines sold. The contractor intends to utilise existing EITL employees and equipment where appropriate, as well its own, to increase production, sales and ultimately the profitability of operations. The contractor will be responsible for taking over operations with immediate effect to improve efficiency, however Project ownership will remain with EITL. The contractor will also be responsible for all operational and maintenance costs relating to the mining and production of washed coal at Rukwa, as well as all taxes, duties and royalties related to coal sales and the licence extension costs.
Rukwa production update
In December 2021, approximately 803 t of washed coal was processed through the company's wash plant. This decrease from the November 2021 figure of 1125 t reflected shutdowns over the Christmas and New Year holiday period. There was limited production of washed coal in January 2022, as the company focused on the expected handover to Nextgen and concluding the agreement. With Nextgen having now taken over operatorship, the company expects production to increase.
Alistair Muir, CEO of Edenville, commented: "We are very pleased to have entered into this agreement with Nextgen, whose owners have extensive experience in the coal sector and a network of relationships throughout Tanzania and surrounding countries. With Nextgen absorbing the costs of production, Edenville's Tanzanian operations will now become profitable immediately with respect to any coal produced and sold from Rukwa. It is expected that Nextgen will originate new customers of Rukwa coal, especially given the increasing demand both within Tanzania and the surrounding regions, to compliment the established existing and potential order book.
"With the operational side of Rukwa in safe hands, the company continues to review additional investment and operational opportunities, following its recapitalisation last year."
Read the article online at: https://www.worldcoal.com/coal/08022022/edenville-energy-and-nextgen-coalmine-ltd-enter-coal-mining-agreement/
You might also like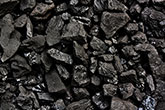 According to a recent release from Rystad Energy, global coal-fired power generation is on track to peak in 2023, as new sources of renewable and low-carbon energy expand rapidly.