Anglo American completes demerger of Thungela thermal coal business
Published by Will Owen, Editor
World Coal,
---
Anglo American plc has announced the completion of the demerger of its thermal coal operations in South Africa.
Thungela Resources Ltd will start trading today through a primary listing on the Johannesburg Stock Exchange under the abbreviated name 'Thungela' (TGA), and a standard listing on the London Stock Exchange. As a leading South African thermal coal exporter, Thungela offers investors access to a high-quality thermal coal business with low cash cost and high-margin assets and a strong balance sheet, underpinned by a robust ESG framework.
The admission to trading of Thungela on the Johannesburg and London stock exchanges follows the completion of the demerger of Anglo American's thermal coal operations in South Africa that was announced on 8 April 2021 and was approved by shareholders on 5 May 2021. The scheme of arrangement to implement the demerger was sanctioned by the UK High Court of Justice on 26 May 2021. The completion of the demerger took effect at 8:00 pm (UK time) on 4 June 2021.
Mark Cutifani, Chief Executive of Anglo American, comments:
"We have consistently believed in a responsible transition from thermal coal, being a transition that seeks to balance the needs and expectations of all stakeholders. The demerger of Thungela lives up to that promise by bringing our employees, shareholders, host communities, host government, and our customers along with us.
"Thungela starts its journey today as a high-quality independent business. We have every confidence that Thungela will be a responsible steward of what are valuable thermal coal resources in South Africa and will continue delivering value for all its stakeholders and for South Africa as a whole."
July Ndlovu, Chief Executive of Thungela, comments:
"We are excited to be listing Thungela today. The company plays an important role in providing affordable energy to our customers in the developing world, as well as in South Africa. Our business consists of well-established, well-managed assets that produce high-quality thermal coal, with access to a world-class export infrastructure. Thungela has an enviable cash cost position and is poised to deliver attractive returns to shareholders."
With the completion of the demerger and at the point of listing of Thungela, 100% of the issued share capital of Thungela is held by Anglo American's shareholders who each received one Thungela share for every 10 Anglo American shares that they hold. Each Anglo American shareholder also retains their existing shareholding in Anglo American. Thungela holds 90% of the thermal coal operations in South Africa with the remaining 10% held collectively by an employee partnership plan and a community partnership plan.
Read the article online at: https://www.worldcoal.com/coal/07062021/anglo-american-completes-demerger-of-thungela-thermal-coal-business/
You might also like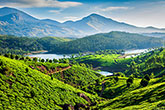 In a push towards eco-friendly coal transportation, Coal India Limited (CIL) has planned a capital investment in 61 first mile connectivity (FMC) projects.