---
MC Mining Ltd has provided its audited financial statements for the year ended 30 June 2021 (the period).
Financial review
The loss after tax for the period reduced to US$11.8 million or 7.76 c per share (FY20: loss after tax of US$12.2 million or 8.55 c per share).
Contributing to the loss of US$11.8 million were non-cash charges of US$9.6 million (FY20: US$4.3 million) which includes the following:

Net impairment expense of US$6.8 million (FY20: US$1.3 million).
Depreciation and amortisation of US$2.6 million (FY20: US$2.6 million).
Share based payment expense of US$0.2 million (FY20: US$0.4 million).

Revenue of US$20.7 million (FY20: US$17.2 million) and cost of sales of US$20.3 million (FY20: US$18.3 million) resulted in a gross profit of US$0.4 million (FY20: gross loss of US$1.1 million) for the period.
Operating cash flows of US$1.7 million generated by the Uitkomst metallurgical and thermal colliery.
The Vele semi-soft coking and thermal coal colliery remained on care and maintenance and the carrying value of the colliery was assessed during the period, resulting in an impairment of US$6.5 million (FY20: 0).
A reduction in the number of employees and general overhead expenses resulted in administrative expenses declining by US$2.3 million, or 31% on FY20.
Net interest expense arising from borrowings and finance leases reduced to US$1.6 million (FY20: US$3.2 million).
The company issued 13 331 433 new shares raising US$1 million in August 2020.
An additional US$2.8 million (ZAR 40 million) was drawn from the previously available ZAR 240 million (US$16.8 million) Industrial Development Corporation (IDC) facility increasing the total drawn down amount to ZAR 160 million (US$11.2 million) and the undrawn balance of ZAR 80 million (US$5.6 million) was cancelled.
The repayment date of the ZAR 160 million (US$11.3 million) IDC loan was extended to 31 January 2022 (previously due 31 July 2021).
If the company does not repay the loan by the repayment date (31 January 2022) and any further extension is not granted, the IDC Facility may be converted into equity of MC Mining or its subsidiary, Baobab Mining and Exploration (Pty) Ltd.
Unrestricted cash balances at year-end of US$3.2 million (FY20: US$2.7 million).
Operational review
Health and safety remains the highest priority and there were no fatalities (FY20: 0) and six lost-time injuries (LTIs) recorded during the period (FY20: nine LTIs).
Measures were implemented to restrict the spread of the COVID-19 virus within the MC Mining group workplace, with one unfortunate fatality of a contractor's employee, while 39 employees (FY20: 0) contracted the virus during the period.
The Uitkomst colliery produced 490 100 t (FY20: 431 354 t) of run of mine (ROM) coal during the 12 months to 30 June 2021, up 14% on the previous year.
Uitkomst sold 292 261 t of coal in FY21 (FY20: 254 193 t) comprising 265 879 t (FY20: 228 206 t) of premium duff and sized peas and 26 382 t (FY20: 25 987 t) of middlings (high ash, coarse discard coal) – generating sales revenue of US$20.7 million (FY20: US$17.2 million).
The API4 coal price improved during FY21, increasing from US$53/t in July 2020 to US$115/t at the end of the 2021 financial year.
Uitkomst's production costs per saleable tonne reduced by 5% to US$60/t (FY20: US$63/t) as a result of cost containment measures and increased production.
Makhado hard coking coal project composite debt/equity funding initiatives continued during the Period with a number of parties undertaking due diligence.
Activities at the company's Vele Colliery and Greater Soutpansberg Projects (GSP) were limited during FY21 to contain costs. The Vele processing plant is to be refurbished and recommissioned as part of Phase 1 of the Makhado Project.
The Department of Mineral Resources & Energy granted the mining right for the Mopane Project, the third and final mining right which completes the compilation of the total GSP project area.
Corporate features
Non-Executive Director, Sam Randazzo, was appointed as Interim CEO of the MC Mining Group following the resignation of Brenda Berlin in February 2021.
Commentary
The spread of COVID-19 in South Africa in 1H20 had significant adverse effects on the company and its customers and measures implemented to minimise the risk of COVID-19 transmission remained in place. A weekly government supported vaccination programme was implemented at Uitkomst and by mid-September, approximately 70% of the colliery's employees had been vaccinated.
The company is pursuing various funding initiatives for the development of Phase 1 of the Makhado project and a number of parties are in advanced stages of their due diligence.
MC Mining remains confident that the parties taking part in the process will commit the necessary funds to complete the Makhado Phase 1 funding. The IDC also reaffirmed their support for the Makhado Project by formally extending the repayment date of the existing loan current IDC facility as well as the terminal draw down date for the New IDC Facility, to 31 January 2022.
The development of the Makhado Project will result in MC Mining being the pre-eminent South African producer of hard coking coal, a key ingredient contributing to the manufacture of steel and a commodity that trades at a significant premium to thermal coal. The Makhado Project has a combined life-of-mine in excess of 46 years and the project's long-term viability is supported by forecast economic development and urbanisation, driving increases in per capita steel usage.
Read the article online at: https://www.worldcoal.com/coal/06102021/mc-mining-provides-financial-results/
You might also like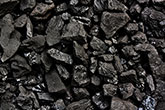 According to a recent release from Rystad Energy, global coal-fired power generation is on track to peak in 2023, as new sources of renewable and low-carbon energy expand rapidly.