---
Teck Resources Ltd has provided preliminary guidance for 2Q steelmaking coal volumes and costs, and an update to its guidance for 1Q17.
Steelmaking coal sales volumes for 2Q17 are expected to be at least 6.8 million t, and site costs in 2Q are expected to be in the range of US$47/t - US$51/t.
1Q17 average realised price is now expected to be between US$209/t to US$212/t, at the higher end of our previous guidance range. Sales volumes in March improved relative to weak sales in January and February, but not sufficiently to result in sales above 5.8 - 6 million t in the quarter. Final quarterly sales will depend on timing of shipments. Mining activity largely continued at full production rates through the first quarter, but lower sales volumes, winter weather and transportation issues affected clean coal production. As a result, site unit costs will be above our annual guidance range in the first quarter, in the range of US$54/t - US$57/t.
With production and sales volumes expected to return to more normal levels in the second quarter, we reconfirm our previous annual production guidance of 27 to 28 million t and annual site cost guidance of US$46/t - US$50/t. The second quarter 2017 quarterly contract price for steelmaking coal has not yet been agreed, as the market awaits the outcome of the cyclone event in Australia, but assuming a return to normal market conditions we expect our average blended realised price for all of our steelmaking coal products in the second quarter to be in the usual range of approximately 95% of the quarterly contract price.
Read the article online at: https://www.worldcoal.com/coal/06042017/teck-updates-steelmaking-coal-guidance/
You might also like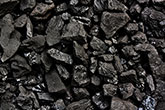 According to a recent release from Rystad Energy, global coal-fired power generation is on track to peak in 2023, as new sources of renewable and low-carbon energy expand rapidly.