Sale of specialty coal inventory to Hargreaves Raw Material Services GmbH
Published by Jessica Casey, Editor
World Coal,
---
Hargreaves Services plc, a diversified group delivering services to the industrial and property sectors, has announced the sale of its entire inventory of specialty coal to its German joint venture (JV), Hargreaves Raw Material Services GmbH (HRMS), ending its material direct business interests in coal.
Hargreaves has sold all of the speciality coal held at its two UK stockholding sites to HRMS for a cash consideration of approximately £24 million. Hargreaves' remaining coal stocks comprise heavy industrial coal, which is expected to be sold to third parties over the remainder of the current financial year. The group expects to have no material coal inventory by 31 May 2021, the end of the current financial year.
Following the sale to HRMS, Hargreaves has entered into a sales agency agreement whereby Hargreaves will market and arrange for the sale of the speciality coal inventory on behalf of HRMS on a commission basis. Hargreaves will no longer produce or import coal and all material direct revenue streams relating to coal production or trading will cease, with HRMS taking over the trading in the UK. Hargreaves ceased all coal mining operations as of July 2020, as announced on 2 June 2020.
Hargreaves owns 49.9% of the voting shares in HRMS but retains an 86% economic interest. Building upon its existing expertise in coal and other bulk commodity trading activities in continental Europe, HRMS expects the purchase of Hargreaves' speciality coal inventory to provide a springboard from which to establish enduring trading relationships with major UK purchasers.
The transaction results in a £3 million impairment to goodwill relating to Hargreaves' coal trading business. The cessation of coal trading will reduce the group's projected revenue by £25 million and £30 million in the years ending 31 May 2021 and 2022 respectively, and by £20 million for subsequent years. However, the impact on underlying PBT is expected to be neutral as Hargreaves will benefit from a combination of reduced interest charges and a projected increase in its share of profits from the HRMS JV.
Following the receipt of the proceeds of the transaction, the group expects net debt at 31 May 2021 to be £15 million lower than its previous expectations, reflecting the fact that a proportion of the speciality coal stocks was projected to be sold before the financial year end in any event. Forecast period-end net debt is expected to comprise only leasing commitments with no net bank debt.
The transaction reduces Hargreaves' projected borrowing requirements materially and, by selling off all coal inventory, is expected to assist Hargreaves in establishing banking facilities which will be more appropriate for its future business needs. HRMS is independently funded without recourse to Hargreaves, other than a long-standing guarantee in respect of the borrowings of HRMS, which is capped at €5 million.
As Hilmar Eller, the Managing Director of HRMS, and other members of the HRMS management team hold in aggregate 50.1% of the voting shares and an effective aggregate 14% economic interest in HRMS, the directors consider that the transaction should be treated as a related party transaction pursuant to AIM Rule 13. Furthermore, in view of his position as a director of HRMS and although he has no direct economic interest in the transaction, Gordon Banham, the company's CEO, has chosen not to involve himself in the board's deliberations on the transaction. The Directors, other than Gordon Banham, having consulted with the company's Nominated Adviser, Nplus1 Singer Advisory LLP, consider the terms of the transaction to be fair and reasonable insofar as the company's shareholders are concerned.
Roger McDowell, the Chairman of Hargreaves, said: "The board is delighted to have unlocked the capital from its coal business, which was a key strategic goal, whilst supporting the growth of HRMS to deliver future shareholder value. This transaction represents a significant stride away from our legacy in coal as the group looks to build sustainable growth across our remaining revenue streams."
Read the article online at: https://www.worldcoal.com/coal/06012021/sale-of-specialty-coal-inventory-to-hargreaves-raw-material-services-gmbh/
You might also like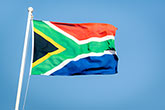 Black Royalty Minerals Koornfontein has signed Bettercoal's letter of commitment.