---
In December, Peabody Energy, the US' largest coal producer, filed its plan of reorganisation and disclosure statement with the US Bankruptcy Court for the Eastern District of Missouri.
The company indicated in a media release that the proposed plan provides for a new, sustainable capital structure that significantly reduces the pre-filing debt levels by more than US$5 billion, lowers fixed charges and recapitalises the company through a backstopped rights offering of US$750 million, a private placement of mandatorily convertible preferred stock of US$750 million and the issuance of new common stock to satisfy certain creditor claims. The plan also anticipates that Peabody will emerge with substantial liquidity to satisfy near and long-term needs.
As part of the plan of reorganisation, the company anticipates emerging as a public company. The plan provides that current Peabody Energy equity securities will be cancelled and extinguished upon the effective date of a confirmed plan of reorganisation by the bankruptcy court, and holders would not receive any value for such equity interests.
The plan also provides for a nine-member board of directors. The board will comprise the CEO, a director chosen by Peabody, appointments from three large creditor groups, and four directors chosen by a search process. Directors from the existing Peabody board will be considered as part of the search process.
According to Peabody's President and CEO Glenn Kellow, "[t]he plan charts Peabody's course forward and reflects an enormous amount of work by the company and multiple creditor groups to advance a proposal that has broad consensus, maximises the value of the enterprise and paves the way for a sustainable future. We look forward to moving toward confirmation of the plan."
Kellow indicated that while there is still an "outstanding issue to resolve" before the emergence, the plan is shows that the company "retains an unmatched asset base, leading US platform, substantial Australian thermal and metallurgical coal business, and a team of skilled employees with a fundamental commitment to lasting values."
He concluded: "We're pleased to reach this important step as we move to the next phase of Peabody's Chapter 11 process. And we appreciate all of our employees' actions in continuing to manage safe, low-cost operations and deliver the results that can best ensure our success."
Given recent changes in the industry and company, Peabody also elected to provide updated projections for 2016 through 2021, incorporating changes to the company's industry views and financial performance/outlook as of October 2016.
Revisions to the August 2016 business plan mostly impact early years based on changes in near-term pricing and currency, along with the planned sale of the Metropolitan mine targeted for 1Q17, subject to clearance by the Australian Competition and Consumer Commission. In addition, Peabody is preparing updated financial statements to reflect the impact of actual performance, and these will be filed as a supplement ahead of the disclosure statement hearing. These filings follow the announcement last week that the company has repaid its debtor-in-possession financing facility.
The company noted that it is possible that changes will continue to be made to the plan of reorganisation and disclosure statement prior to final creditor and court approval. Peabody is targeting emergence around the beginning of 2Q17.
Peabody currently expects to have a hearing on the disclosure statement on 26 January 2017. Following court approval, the US miner intends to send the plan and disclosure statement to creditors for approval.
Read the article online at: https://www.worldcoal.com/coal/06012017/peabody-energy-moves-forward-with-its-chapter-11-processes/
You might also like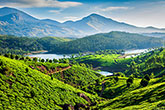 In a push towards eco-friendly coal transportation, Coal India Limited (CIL) has planned a capital investment in 61 first mile connectivity (FMC) projects.