---
Warrior Met Coal, Inc. has recently announced results for 2Q21. Warrior is s leading dedicated US based producer and exporter of high-quality metallurgical coal for the global steel industry.
Warrior reported a net loss for 2Q21 of US$4.7 million, or US$0.09 per diluted share, compared to a net loss of US$9.2 million, or US$0.18 per diluted share, in 2Q20. Adjusted net income per share for 2Q21 was US$0.25 per diluted share compared to adjusted net loss per share of US$0.18 per diluted share in 2Q20. The company reported adjusted EBITDA of US$65.2 million in 2Q21, compared to adjusted EBITDA of US$20.3 million in 2Q20.
"As global steel production continues its recovery trajectory from the impact of the COVID-19 pandemic, we were pleased to see strong market demand from customers around the world in the second quarter," commented Walt Scheller, CEO of Warrior. "With metallurgical coal prices improving during the quarter, we were able to take advantage of the groundwork we previously established to increase our selling and reduce our inventories. Importantly, we were able to capitalise on China's ban on Australian coal imports through increased sales to Chinese customers at higher prices compared to the Australian FOB prices. As a result of pricing dynamics and our ability to successfully manage our costs, working capital and CAPEX spending, we were able to deliver another strong quarter of free cash flow and adjusted EBITDA."
Scheller continued: "We continue to execute successfully on our business continuity plans in response to the UMWA strike which began on April 1, allowing us to continue to meet the needs of our valued customers. While we continue to negotiate in good faith to reach a new contract, the UMWA unfortunately remains on strike. Despite incurring costs associated with the strike, we have been able to manage our working capital and spending to deliver strong results in this market."
Operating results
The company produced 1.2 million short t of metallurgical coal in 2Q21 compared to 2.1 million short t in 2Q20. Sales volume in 2Q21 was 1.8 million short t compared to 1.5 million short t in 2Q20. Inventory levels declined to 503 000 short t at the end of 30 June 2021 from the 1.2 million short t at the end of 31 March 2021.
Additional financial results
Total revenues were US$227.4 million for 2Q21, including US$224.8 million in mining revenues, which consisted of metallurgical coal sales of 1.8 million short t at an average net selling price of US$123.36 per short t, net of demurrage and other charges. This compares to total revenues of US$163.7 million in 2Q20. The average net selling price of the company's metallurgical coal increased 14% from US$108.05 per short t in 2Q20 to US$123.36 per short t in 2Q21. During 2Q21, the company's gross price realisation was 100% of the quarterly Australian premium low-volatility hard coking coal (HCC) Platts Premium LV FOB Australian Index (the Platts Index) price. The y/y increase in revenues is primarily attributed to an increase in metallurgical coal sales volumes combined with improved metallurgical coal pricing.
Cost of sales for 2Q21 were US$152.8 million compared to US$130.8 million for 2Q20. Cash cost of sales (including mining, transportation and royalty costs) for 2Q21 were US$151.8 million, or 67.5% of mining revenues, compared to US$129.9 million, or 81.7% of mining revenues in the same period of 2020. Cash cost of sales (free-on-board port) per short tonne decreased to US$83.30 in 2Q21 from US$88.27 in 2Q20, reflecting the company's focus on cost control during the ongoing United Mine Workers of America (UMWA) strike.
Selling, general and administrative expenses for 2Q21 were US$11.1 million, or 4.9% of total revenues and were higher than in the same period last year driven by incremental non-cash expenses. Depreciation and depletion expenses for 2Q21 were US$40.2 million, or 17.7% of total revenues and were higher than in the same period last year due to increased sales volumes. Warrior incurred net interest expense of US$8.5 million during 2Q21, which was slightly higher than the same quarter last year primarily due to interest on new equipment financing leases.
Business interruption expenses were US$7 million and represent non-recurring expenses that are directly attributable to the ongoing UMWA strike for incremental safety and security, labour negotiations and other expenses. Idle mine expenses were US$10.9 million and represent expenses incurred with the idling of Mine 4 and reduced operations at Mine 7.
Income tax benefit was US$6.6 million in 2Q21 due to a loss before income taxes of US$11.3 million and additional marginal gas well credits. This compares to income tax benefit of US$4.4 million in 2Q20.
Collective bargaining agreement
The company's collective bargaining agreement (CBA) contract with the UMWA expired on 1 April 2021, and the UMWA initiated a strike. The company believes that it is well positioned to fulfil anticipated customer volume commitments for 2021 of approximately 4.9 to 5.5 million short t through a combination of existing coal inventory of 503 000 short t and expected production for the remainder of the year. Even though Mine 4 remains idled, the company expects production to continue at Mine 7, although at lower than usual rates. While the company has business continuity plans in place, the strike may still cause disruption to production and shipment activities, and the plans may vary significantly from quarter to quarter for the remainder of the year.
Company outlook
Due to ongoing uncertainty related to negotiations with the UMWA, the Chinese ban on Australian coal and other potentially disruptive factors, Warrior will not be providing full year 2021 guidance at this time. The company expects to return to providing guidance once there is further clarity on these issues.
Warrior continues to appropriately adjust its operational needs, including managing expenses, capital expenditures, working capital, liquidity and cash flows. The company has delayed the development of the Blue Creek project and its Stock Repurchase Program also remains temporarily suspended, while it focuses on preserving cash and liquidity.
Read the article online at: https://www.worldcoal.com/coal/05082021/warrior-met-coal-reports-2q21-results/
You might also like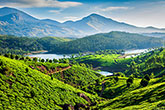 In a push towards eco-friendly coal transportation, Coal India Limited (CIL) has planned a capital investment in 61 first mile connectivity (FMC) projects.