---
CONSOL Energy Inc. has reported its financial and operating results for the period ended 30 June 2021.
2Q21 highlights
GAAP net income of US$4.2 million including US$20.4 million of unrealised mark-to-market losses related to commodity derivatives.
Quarterly adjusted EBITDA of US$84.4 million.
Net cash provided by operating activities of US$94.6 million.
Quarterly free cash flow of US$54.4 million.
Coal shipments of 5.9 million t, of which 55% went into the export market and 47% into non-power generation applications.
CONSOL Marine Terminal net income and adjusted EBITDA of US$8.2 million and US$11. million, respectively.
Cash and cash equivalents of US$146.7 million plus US$53.5 million in restricted cash as of 30 June 2021.
Net leverage ratio1 of 1.70 x as of 30 June 2021.
Recommencing the Itmann metallurgical coal project with expanded scope to accelerate the company's diversification strategy.
Issued US$75 million in tax-exempt bonds to fund the solid waste disposal project at the Pennsylvania Mining Complex (PAMC).
Spent US$18.4 million for an early buyout of an existing operating lease for a set of longwall shields reducing monthly cash cost by US$0.9 million.
"In 2Q21, we had another strong performance generating significant free cash flow, increasing our unrestricted cash position by more than US$50 million and delivering a strong cash cost performance despite multiple longwall moves in the quarter," said Jimmy Brock, President and CEO of CONSOL Energy Inc. "Customer demand remains robust and we furthered our pivot to the export markets by selling approximately 55% of our total sales volume internationally. 2Q21 marks our third consecutive quarter of approximately US$50 million or more in free cash flow generation, and this quarter was even more impressive when you consider our discretionary decision to execute an US$18 million early buyout option on an existing operating lease associated with a set of longwall shields. We continue to bolster our balance sheet through strong cash generation and opportunistic open market debt repurchases of our second lien notes. Finally, I am very pleased to announce our decision to recommence the Itmann Metallurgical Coal Project by committing to move forward with the construction of a coal preparation facility on site that is slated to start up in 2022 and will include a highly efficient rail loadout and expanded capacity for processing third-party coal in addition to the coal from our Itmann #5 Mine. We believe this is a very strategically important project for us as it will diversify our product mix and revenue stream, which will create additional value for our shareholders."
"On the safety front, our Bailey Preparation Plant, CONSOL Marine Terminal (CMT) and Itmann project each had zero recordable incidents during 2Q21. Our year-to-date total recordable incident rate at the PAMC continues to track significantly and consistently below the national average for underground bituminous coal mines."
Pennsylvania Mining Complex review and outlook
PAMC sales and marketing
The marketing team sold 5.9 million t of coal during 2Q21 at an average revenue per ton of $44.02, compared to 2.3 million tons at an average revenue per ton of $43.82 in the year-ago period. Demand for our product has remained robust and was significantly improved from the COVID-19 demand trough in 2Q20. As a result, on the volume front, the 3.6 million t increase in 2Q21 compared to the year-ago period was a function of the significant improvement in demand for the product.
In the domestic market, CONSOL continued to see further improvement in the commodity pricing environment during 2Q21. The average PJM West day-ahead power price and average Henry Hub natural gas spot price ended 2Q21 improved by 61% and 73%, respectively, compared to the year-ago quarter. Driven by these improved market fundamentals and continued tightness in supply, IHS Markit estimates that total US coal demand in 2021 will increase by 99 million t vs 2020 levels, while total US coal production will improve by only 63 million t. As such, coal inventories are on the decline. The U.S. Energy Information Administration (EIA) reports that April coal inventory levels at domestic power plants were reduced by more than 22% compared to year-ago levels and stood at approximately 118 million t at the end of April. Additionally, the EIA estimates that these inventory levels will continue to erode throughout the year, finishing 2021 at approximately 108 million t or nearly 19% below year-end 2020 levels. Consistent with these trends, the majority of the company's domestic customer stockpiles are below target levels for this time of year. As such, it has seen domestic customer demand increase and have remained opportunistic in securing additional coal sales contracts for 2021 and 2022, bringing the contracted positions for those years to 24.6 million t and 10.9 million t, respectively.
On the export front, seaborne thermal coal markets have remained very strong throughout 2021 thus far. API2 spot prices continued to rise in 2Q21 and ended 2Q21 improved by 82% compared to 2Q20. Global LNG prices have continued to remain elevated with the Asian spot market benchmark price (JKM) ending 2Q21 nearly 4.5 times higher than 2Q20. There continues to be high pet coke prices, which improves the demand for our product into high calorific value markets, particularly in India. As a result of the continued strength in the international coal markets, IHS Markit estimates that US thermal coal exports will improve by 57% compared to 2020 levels. Following a record 1Q21 export sales volume, the company successfully placed a near-record 3.2 million t in the export market in 2Q21, representing approximately 55% of its total shipments in 2Q21. Additionally, a significant arbitrage on export spot pricing opportunities vs domestic spot prices continued in 2Q21.
Operations summary
During 2Q21, CONSOL Energy consistently ran four longwalls, but as previously announced, multiple longwall moves in the quarter weighed on the production. Nonetheless, the PAMC produced 5.9 million t in 2Q21, a significant improvement compared to 2.4 million t in the year-ago quarter. This improvement compared to the prior year was due to the increased demand for the product, as the COVID-related demand decline for the company's product hit its lowest point in 2Q20.
CEIX's total costs and expenses during 2Q21 were US$291.9 million compared to US$191.3 million in the year-ago quarter, and CEIX's total coal revenue during 2Q21 was US$259.8 million compared to US$102.3 million in the year-ago period. Average cash cost of coal sold per tonne for 2Q21 was US$28.02, compared to US$25.90 in 2Q20. The increase was due primarily to the overall increase in the company's productive capacity compared to 2Q20, where it operated at minimal production and cash cost levels due to the peak of the COVID-19 demand destruction and government-imposed lockdowns. However, US$31.8 million of mine idling cash cost incurred in 2Q20 is added to the cash cost of coal sold, this yields a 2Q20 average unit cost of nearly US$40/t. Within that context, the 2Q21 unit cost per tonne outperformed the prior year period. Additionally, the company had multiple longwall moves in 2Q21 that weighed on the cost; however, despite that, it managed a strong cash cost performance and kept its cash cost of coal sold per tonne at the midpoint of the guidance range.
CONSOL Marine Terminal review
For 2Q21, throughput volumes at the CMT were 3.8 million t, compared to 1.6 million t in the year-ago period. Terminal revenues and CMT total costs and expenses were US$17.4 million and US$9.5 million, respectively, compared to US$15.9 million and US$8.4 million, respectively, during the year-ago period. CMT operating cash costs were US$5.3 million in 2Q21, compared to US$3.8 million in 2Q20. The increase in cash cost was driven by the significant improvement in throughput tonnes vs 2Q20, when COVID weighed on demand. However, the effect of the increased throughput tons on revenue was somewhat muted due to the take-or-pay contract that was in place in the prior-year period. Accordingly, CONSOL Marine Terminal net income and CONSOL Marine Terminal adjusted EBITDA were US$8.2 million and US$11 million, respectively, in 2Q21 compared to US$7.8 million and US$10.7 million, respectively, in th2Q20.
Itmann update
In early 2019, the company announced the commencement of development of its Itmann Mine project, a low-volume metallurgical coal mining operation in Wyoming County, West Virginia. However, due to the unprecedented decline in both the demand for its product and earnings because of the COVID-19 pandemic in 2020, the company made the capital allocation decision to pull back spending on this project in order to focus its discretionary capital towards repurchasing its open market second lien notes, which were trading well below par value at that time. The company is fully dedicated to moving forward with this project and have committed to relocating a state-of-the-art preparation plant to the Itmann project site. This decision allows the company to essentially double the capacity of the preparation plant vs the initial project plan in order to create additional growth opportunity and higher revenue potential by adding additional third-party annual processing capacity of 750 000 – 1 million product t, which will add a slight increase to the overall project cost. It also reduces procurement risk by insulating the project from long equipment lead times and recent increases in prices for steel and other materials. The company views the Itmann Mine as the next phase of its strategy, which focuses on targeted growth and diversification as an additional avenue to increase value for its shareholders. This project is strategically important as it will diversify its portfolio by adding a new metallurgical coal product stream to the mix, and it aligns well with the current operations by being low cost, high margin and high quality.
Current expectations relating to the Itmann Mine include:
900 000+ tpy of high-quality, low-volume metallurgical coal production from the Itmann Mine at full run rate.
Anticipated mine life of 20+ years.
Annual cash cost of coal sold per tonne of US$65 – U$70, once steady-state production is achieved.
Full production is expected in 12 – 18 months, upon the completion of the new preparation plant.
Remaining capital expenditures (including loss on development) of US$65 – US$70 million to complete the project (in addition to the US$24 million spent inception-to-date).
2021 guidance and outlook
Based on the current contracted position, estimated prices and production plans, the company is providing the following updated financial and operating performance guidance for 2021:
2021 targeted coal sales volume of 23.5 – 25 million t.
24.6 million t contracted at an average revenue of US$44.02/t, assuming PJM West power forwards of US$34.75/MWh (priced as of 1 July 2021 for 2H21).
Average cash cost of coal sold expectation of US$27 – US$28/t.
Capital expenditures of US$160 – US$180 million, including the Itmann project.
Read the article online at: https://www.worldcoal.com/coal/05082021/consol-energy-announces-2q21-results/
You might also like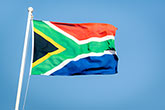 Black Royalty Minerals Koornfontein has signed Bettercoal's letter of commitment.