---
Loading operations have started at the Shakhtersk Coal Seaport, a key logistics asset of the Eastern Mining Co. The first vessel, a capesize called 'GOLDEN FENG' with a tonnage of over 160 000 t, got up for loading on March 29. The loaded bulk carrier will go to China from the port.
The next bulk carrier started loading on 30 March 2021. After the completion of loading works, the panamax vessel 'LMZ BIANCA' with a tonnage of 77 000 t will set a course for India.
During the inter-navigation period, which was 3 months, planned repairs were carried out at all parts of the production cycle. Off-season maintenance of the fleet, conveyor and repair of small mechanisation: bulldozers, excavators, loaders. The EMKO-1 reloader underwent maintenance at the shipyard in Nakhodka, and the modified RT-Genova bulk carrier at the roadstead.
"The period between navigation is an important and crucial time for the port. It was during this period that we lay the foundation for work for the entire navigation period, prepare the entire production system for the successful implementation of the plan. An important component is interaction with a key production asset – the Solntsevsky coal mine, since the shipment plan is formed taking into account the production plan. This allowed us to start navigation in 2021 according to the plan, which we hope to follow in the future. This year, the Shakhtersk coal seaport plans to reach a new record figure of 11.9 million t of coal," commented Anatoly Balakin, Executive Director of UMPSH.
Read the article online at: https://www.worldcoal.com/coal/05042021/shakhtersk-coal-seaport-opens-2021-navigation-season/
You might also like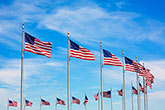 According to a recent release from the EIA, US coal-related CO2 emissions decreased by 68 million t in 2022, while overall US energy-related CO2 emissions increased slightly.