---
Contango Holdings Plc, a London listed natural resource development company, has announced its results for the 6-month period ended 30 November 2020.
Chairman's statement
"The period under review bore witness to the most significant advances in Contango's development since incorporation as the company shifted from being an investment company to an operational natural resource development company with two high quality assets – both with near term production potential.
"As shareholders will be aware, Contango completed the long-awaited acquisition of the Lubu Coal Project in Zimbabwe during the period. The completion of this acquisition, and the company's subsequent readmission to trading on standard segment of the official list and the LSE on 18 June 2020, were the catalysts for a period of rapid growth and corporate development as Contango simultaneously advanced Lubu towards commercial production and expanded its portfolio of resource interests.
"Lubu exhibited the most important characteristics of a favourable investment as defined by the Contango board, namely it is a low CAPEX and low OPEX project with potential for near term production. Lubu benefits from de-risked development with total historical spend in excess US$20 million and over 100 holes and 12 000 m of drilling completed and total resource in excess of 1 billion t of coal – which Contango was fortunate enough to acquire for an implied value of £6.4 million.
"COVID-19 restrictions internationally have frustratingly delayed scheduled site visits by prospective off-take partners from a number of countries, however, the team in Zimbabwe have ensured that Lubu is ready to commence commercial production following the finalisation of formal off-take negotiations. A key development in this process was announced post period end in March 2021, with the confirmation that Contango is in discussions with the Zimbabwean subsidiary of a major Chinese industrial company and one the world's largest stainless-steel producers.
"This potential offtake partner, which already has a sizeable footprint in Zimbabwe, is in the process of constructing a number of coke batteries in the Hwange region of Zimbabwe where Lubu is located, with the aim of being ready for production by the end of April 2021. The synergies between Lubu and the potential offtake partner are clear, and the Contango team are enthusiastic about an upcoming site visit by the offtake partner, planned for mid-April.
"Contango delivered a further landmark development towards the end of the period with the acquisition of the Garalo Gold Project in Mali. Garalo, which was acquired for US$1 million, is an advanced discovery and had, at that point, a non-independent resource of 320 000 oz of gold at an average grade of 1.5 g/t across three dominant structural trends. The company's original objective at Garalo was to establish a small operation targeting initial production of circa 10 000 oz/y of gold through an oxide plant.
"Work conducted post period end has re-shaped our strategy at Garalo, and based on the NI 43-101 Independent Technical Report delivered in March 2021, we now understand that Garalo is capable of a much larger operation. This report confirms and expands on the information received in December 2020, and highlights the potential for up to 2 million oz, a 525% increase on the original non-independent resource of 320 000 that was envisaged on acquisition. This is clearly a tremendous result for Contango shareholders, and we believe there is still room for improvement over and above the 2 million oz threshold as, in addition to G1 and G3 targets (the basis for 2 million oz), numerous other clusters of anomalous zones with potential for gold discovery have been identified.
"This information, together with the acquisition of the contiguous 100 km2 Ntiela Gold Project in March 2021, has prompted the re-evaluation of our longer-term plans at Garalo with a view to establishing a larger processing hub in this region, capable of supporting multiple open pit operations. Our current focus remains on delivering cashflow within an expedited timeframe and the team in Mali are currently planning an accelerated development schedule targeting first gold in 4Q21 in conjunction with expansion drilling."
Financial review
Funding
During the period, the company was funded through cash raised from the IPO and a further £1.8m (before expenses) was raised through an oversubscribed placing of 36 million new ordinary shares of £0.01 each at a price of 5p per placing share in October 2020 in conjunction with the acquisition of the Garalo Gold Project.
Revenue
The company generated no revenue during the year as it was focusing on assets that will ultimately generate revenue for the company.
Expenditure
The company has low ongoing overheads and devoted its cash resources to transaction costs and the development of Lubu and Garalo towards commercial production.
However, during the period the company incurred significant one-off costs related to the readmission in June 2020 of £417 642. These included legal, accountancy and other professional services costs. Also, the company incurred a £100 000 non-cash charge by way of a share based bonus paid to the original directors of Contango prior to readmission in lieu of their efforts to conclude the transaction.
Liquidity, cash and cash equivalents
As of 30 November 2020, the company held £1 145 301 (2019: £10 430).
Outlook
Contango's model of focusing on near term production through low CAPEX and low OPEX projects is expected to bear fruit for shareholders during 2021. The demand for metallurgical coal in Southern Africa remains buoyant and the conversations that the company has had over recent months, and perhaps more importantly, in recent weeks in relation to the aforementioned potential offtake partner looking to be ready to commence production from its coke batteries by the end of April, are particularly promising.
Separate to the aforementioned potential sizeable offtake, the company entered into two letters of intention (LOI) during the period. Upon conversion of these LOIs for 32 000 tpm of metallurgical coal into formal offtake contracts, the Board believe that this could be translated to earnings of circa US$1 million per month. Coupled with an initial phase of production from Garalo in 4Q21, at an initial level of 30 000 oz/y, the Board believes that an additional EBIT figure of in excess of US$1 million per month is realistic. This would clearly be a significant result for Contango shareholders and testament to the value of the Board's strategy of prioritising assets with the potential for rapid returns.
Read the article online at: https://www.worldcoal.com/coal/05042021/contango-holdings-reports-interim-results/
You might also like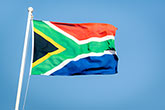 Black Royalty Minerals Koornfontein has signed Bettercoal's letter of commitment.