---
Queensland has been announced as Australia's largest producer of metallurgical coal, according to the Queensland Resources Council (QRC).
QRC Chief Executive, Ian Macfarlane, said the latest Resources and Energy Quarterly report released by the Federal government shows metallurgical or 'coking' coal will continue to deliver record national export earnings and remain Queensland's most valuable export.
Australia's resources and energy exports are forecast to earn a record AUS$349 billion for 2021 – 2022, up from AUS$310 billion in 2020 – 2021, largely driven by a strong recovery in metallurgical coal prices.
Macfarlane said surging demand for Australian coking coal from major steel-producing nations such as Japan and South Korea had helped negate the impact from China's decision last year to ban Australian imports.
"We're very fortunate that Queensland's resources sector has been able to keep operating, earning and employing people throughout the pandemic," he said.
"I hate to think what the Queensland economy would look like right now without the strength of the resources sector behind it.
"In 2019 – 2020, our sector contributed AUS$82.6 billion to the state economy and supported the jobs of more than 420 000 people, which is something every Queenslander can feel good about.
"Our industry has gone from strength to strength because we have the traditional and emerging commodities and raw materials the world needs to transition to a lower emissions economy, as well as the operational expertise to run what is Queensland's largest export industry."
Also in the report:
South Korean demand for Australian metallurgical coal rose by 56%, and Japan was up by 65%, between January and June 2021.
Higher demand from India is expected to add further to pressure on Australian coking coal exports, with buyers in Japan, South Korea and Taiwan expressing interest in greater supply in the December quarter.
The Chief Economist expects thermal coal imports to South East and South Asia will increase by around 20 million t to 2023, with the region providing the strongest growth in coal-fired power relative to other regions.
The Galilee Basin is considered an area for potential growth for thermal coal if mooted projects such as GVK Group/Hancock's Alpha and Kevin's Corner projects, Waratah Coal's Alpha North and Galilee projects, and AMCI's South Galilee Coal Project proceed.
Australia's LNG exports to China is forecast to increase to 74 million t in 2021, making China the world's largest LNG importer. Its demand for gas is expected to rise by about 20% over the September quarter, driven by the industrial and residential sectors and ongoing gas-to-coal switching. According to Gladstone Ports Corporation, more than two thirds of Queensland's LNG was exported to China in 2020 – 21, so Queensland is well positioned to benefit from this uptake in demand.
The Asia-Pacific region remains the key driver of import growth for LNG, with a 12% y/y expansion in 1H21. In this period Pakistan's LNG imports rose by 7.3% y/y, and Bangladesh's by 10%. The region, including India, is forecast to import 84 million t of LNG by 2023, which is 44% higher than 2020 volumes.
Great news for Queensland's copper, zinc and aluminium industries, with base metal prices more than recovering from COVID-19 losses thanks to the global economic rebound. Supply concerns have also kept the pressure on some prices, with copper hitting record highs. Base metal demand should continue to rise, as world industrial activity recovers and the global energy transition accelerates.
Copper prices in particular have surged in 2021 and are expected to retain most of this gain in the years ahead, thanks to demand supported by economic recovery and the expanding use of copper in low-emissions technology.
The QRC has also welcomed the announcement by federal Energy and Emissions Reduction Minister, Angus Taylor, of a AUS$250 million grant programme to accelerate the development of carbon capture and storage technology to help reduce industry emissions.
Macfarlane said the resources sector is investing in and embracing low emission technology at an unprecedented rate to meet the challenges of climate change.
"Resources companies are moving as fast as they can to lower emissions, decarbonise their operations and embrace new sources of green energy," he concluded.
"Carbon capture and storage technology is an important part of this response and Queensland's resources sector fully supports government investment in this area."
Read the article online at: https://www.worldcoal.com/coal/04102021/queensland-australias-largest-producer-of-metallurgical-coal/
You might also like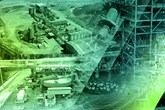 DRA Global has secured the contract for a major design package for Whitehaven Coal's Vickery Extension Project located in New South Wales, Australia.