Argus Media: Australia's Newcastle coal export back on track for August
Published by Jessica Casey, Editor
World Coal,
---
Australia's largest coal export facility at Newcastle is positioned for a strong August, with the Newcastle Coal Infrastructure (NCIG) terminal returning to normal operations and the Port Waratah Coal Services (PWCS) terminals ramping up to full capacity, as reported by Argus Media.
The NCIG shiploader, which has been out of operation since November, has resumed operations and potentially adding 1.25 million tpm in export capacity at the port. The PWCS terminals ramped up exports to 10.57 million t in July from 9.26 million t in June and from 6.86 million t in July 2020. This is the most that PWCS has shipped since a record 10.96 million t in December and follows 2 months of maintenance in May – June.
The ramp up at PWCS, the return of the NCIG shiploader, and larger than average port stockpiles should see strong Newcastle exports in August, despite a major rail maintenance planned for 9 – 12 August.
Ship queues outside of Newcastle remain longer than average, at 36 3 August 2021 down from a near 10-year high of 40 on 6 July 2021. The average turnaround time at the port increased to 13.51 days in July from 10.86 days in June. This compares to an average of 5.35 days for January – June and of 3.81 days in January – June 2020.
NCIG has shipped around 3.4 million tpm since its shiploader was damaged in November, which is around 1.25 million tpm less than its average in the 8 months prior to the incident. NCIG does not publish its monthly export data, but it can be deduced from the Newcastle port data, which comes out later in the month.
Operations at Newcastle are hampered again by strong winds, which was also a major factor for several days in July.
Stocks at the PWCS terminal rose to 2.23 million t at the end of July from 1.88 million t at the end of June, and should help the port to manage a major rail shut down on the line connecting it to mines in the Hunter Valley on 9 – 12 August. There was a minor rail maintenance on the railway on 24 – 25 July.
Argus last assessed high-grade Australian thermal coal at US$151.90/t fob Newcastle for NAR 6000 kcal/kg on 30 July 2021, up from US$120.58/t on 4 June 2021 and a low of US$46.18/t on 4 September 2020. It assessed lower-grade coal at US$92.93/t fob Newcastle for NAR 5500 kcal/kg on 31 July 2021, up from US$70.10/t on 4 June 2021 and US$35.04/t on 4 September 2020.
The heat-adjusted premium on a NAR 6000 basis for higher-grade thermal coal was at a record US$50.52/t on 31 July, up from US$44.11/t on 4 June and US$8.65/t at the end of August 2020.
Shipments of semi-soft coking coal accounted for around 10% of Newcastle's shipments. Argus last assessed the semi-soft mid-volatile coking coal price at US$126.90/t fob Australia on 3 August 2021, up from US$92.90/t on 31 May 2021 and US$71.20/t on 31 December 2020.
Read the article online at: https://www.worldcoal.com/coal/04082021/argus-media-australias-newcastle-coal-export-back-on-track-for-august/
You might also like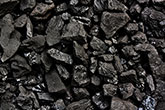 According to a recent release from Rystad Energy, global coal-fired power generation is on track to peak in 2023, as new sources of renewable and low-carbon energy expand rapidly.