DTEK Energy cuts emissions and costs using coal mine methane
Published by Will Owen, Editor
World Coal,
---
DTEK Energy has processed over 1 million m3 of coal mine methane released from the Stepova mine, using cogeneration technology, to produce electricity and thermal energy for in-house consumption. These efforts helped reduce the environmental impact of the operation as well as optimise costs.
The company launched its pilot project to generate electricity and heat using coal mine methane at the end of 2020. Since then, the gas released during coal mining has been pumped out to the surface to protect the miners, and then been converted into electricity and heat using special cogeneration equipment. This project is a combination of efforts by DTEK Energy and Recycling Solutions.
Mykhailo Barabash, Coal Production Director, DTEK Energy, comments:
"At DTEK Energy, we pride ourselves on being a responsible company. We have been implementing environmental initiatives and projects to reduce our environmental impact. Methane is always released in underground mines when coal is produced. It can create a hazard to coal miners when its concentration reaches a certain threshold which is why we equip coal mines with ventilation and degasification systems. We used to release that gas into the atmosphere. But now it is burnt in a special cogeneration installation and converted into electricity. It means keep our miners safe, we have an additional source of energy to power the mine and we are making coal production more environmentally clean."
During the past year, DTEK Energy has converted 1.3 million m3 of coal mine methane into electricity, producing approximately 6 million kW/hours of electricity, in turn providing 10% of the total energy consumed by the coal mine. Also, pollutant emissions have been considerably reduced.
Recycling Solutions, a strategic waste and by-product management company, invested US$2.6 million into the project and ran it.
Dmytro Anufriiev, the CEO of Recycling Solutions, comments:
"This project is a win-win. Methane emissions have a considerable global warming potential. At the same time, methane is an alternative energy source. The volume of methane we have processed at the Stepova mine is the equivalent of the pollutants produced by 5000 cars operating for a year, burning 11 200 t of coal, or supplying heat and electricity to 2700 homes. And it takes 11 000 ha. of forest each year to absorb the same volume of ??2. Our installation is unique in Ukraine, marking a major step in the development of our alternative energy sector."
DTEK Energy takes a responsible attitude to the impact caused by its industrial operations on the environment and social sector, and cares about the quality of life of future generations. The company has integrated the 12 Sustainable Development Goals into its 2030 ESG strategy.
Read the article online at: https://www.worldcoal.com/coal/04012022/dtek-energy-cuts-emissions-and-costs-using-coal-mine-methane/
You might also like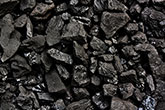 According to a recent release from Rystad Energy, global coal-fired power generation is on track to peak in 2023, as new sources of renewable and low-carbon energy expand rapidly.