IEEFA: Australian miners to be disappointed despite Indian steel production taking off
Published by Will Owen, Editor
World Coal,
---
Simon Nicholas – IEEFA's Lead Energy Finance Analyst for Bangladesh, Pakistan, and the global steel sector, as well as Asian seaborne thermal and coking coal markets – recently provided an overview of a new report by IEEFA India and JMK Research and Analytics, outlining how it demonstrates why Australian metallurgical coal miners should not get overexcited by the outlook for exports to the subcontinent.
According to Simon:
India is seen by coal miners as the key future export destination, with steel demand set for significant growth as Chinese demand enters permanent decline. Much of India's planned increase in steelmaking capacity is based on coal-consuming blast furnaces.
But, India's energy security concerns will steer it towards making steel using domestically produced green hydrogen as it gets cheaper. India's National Green Hydrogen Mission aims to make it one of the world's leading producers, reducing reliance on imported fossil fuels.
According to IEEFA India and JMK, green hydrogen will be used in 12% of Indian steel making by 2030 as coal's share of steel production drops to 70%, down from 92% in 2021.
The report finds that by 2050, green hydrogen will account for 42% of steel production and coal 29%. Scrap steel recycling is the next biggest route at 16%. By 2070, no coal will be used in Indian steel making according to the report.
Of course, overall steel production will expand significantly over this period. IEEFA India and JMK see Indian steel production doubling to 227 million tpy by 2030, and then more than doubling to 515 million tpy by 2050. Despite coal's declining share of steel making, this means that coal will be used in 159 million tpy of steel production in 2030, up from 105 million tpy in 2021.
However, increasing use of green hydrogen after 2030 means that coal will be used in only 149 million tpy of steel production in 2050. Although there will be an increase in coal demand for the Indian steel industry, that uplift looks like it will be significantly limited.
To read the rest of Simon's analysis, click here.
Read the article online at: https://www.worldcoal.com/coal/03102023/ieefa-australian-miners-to-be-disappointed-despite-indian-steel-production-taking-off/
You might also like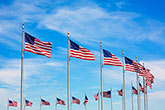 According to a recent release from the EIA, US coal-related CO2 emissions decreased by 68 million t in 2022, while overall US energy-related CO2 emissions increased slightly.