---
Aspire Mining Ltd is focused on the development of metallurgical coal assets in Mongolia, principally the wholly owned Ovoot Coking Coal Project (OCCP). The company has provided an update regarding the coal handling and preparation plant (CHPP) required to establish operations at the OCCP.
Summary
Contract for preparation of a FEED study on CHPP infrastructure to support commencement of operations at the OCCP has been awarded to CIMIC Group's minerals processing company, Sedgman Pty Limited.
Sedgman is the leading provider of integrated minerals processing solutions with experience delivering world class processing solutions. Sedgman is an industry leader in the fields of design, construction, commissioning, and operations of minerals processing facilities, and has provided technical input and various studies supporting the economics of the OCCP from discovery of the deposit in 2010.
Details
Following a thorough tendering process, which evaluated proposals from numerous reputable firms, the company has advised that Sedgman has been selected to prepare a FEED study on CHPP infrastructure to support commencement of operations at the OCCP. Sedgman is a wholly owned subsidiary of CIMIC.
A global leader in the design, construction, and operation of minerals processing facilities, Sedgman also has Mongolian specific experience. Sedgman plans to draw from this experience and engage local Mongolian subcontractor(s) to deliver the FEED Study with appropriate consideration of in country requirements.
Sedgman Managing Director, Grant Fraser, said: "Sedgman appreciated the opportunity to work with Aspire and is focused on delivering value through progressing an innovative solution for the project."
"This study is a great opportunity to work with one of our longstanding clients to support the future development of the OCCP."
The FEED Study will be conducted in a phased approach, over a period of approximately 5 months. Stage 1 will comprise trade-off analyses to identify the most appropriate concepts and technologies which will take approximately 8 weeks. Stage 2 will then focus on the agreed path and will produce accurate estimates of capital and operating costs, and designs to enable tendering for construction. The work will be completed under schedule of rates arrangement, with total cost of AUS$600 000 estimated.
The intended CHPP infrastructure to be investigated will be based on existing modular designs and will enable low impact processing of approximately 1.5 million tpy of run-of-mine (ROM) coal, with capability for later expansion. Important criteria for the design include low energy and water consumption, and stringent dust control.
The company will work with Sedgman on identifying opportunities for the CHPP infrastructure construction to qualify for export credit finance assistance. Despite ongoing difficulties in Khuvsgul and Mongolia in general as a result of COVID-19 infections and control measures, the company continues to progress engineering, permitting and financing work on road, rail terminal, equipment and other infrastructure.
Read the article online at: https://www.worldcoal.com/coal/03062021/aspire-awards-ovoot-coking-coal-feed-contract-to-sedgman/
You might also like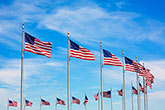 According to a recent release from the EIA, US coal-related CO2 emissions decreased by 68 million t in 2022, while overall US energy-related CO2 emissions increased slightly.