Pembroke Resources secures NAIF funding for Olive Downs Project
Published by Will Owen, Editor
World Coal,
---
Pembroke Resources has welcomed the investment decision by the Board of the Northern Australia Infrastructure Facility (NAIF) to provide a loan facility of up to AUS$175 million with a tenor of 10 years to finance the development of the Olive Downs Steelmaking Coal Complex in the Bowen Basin in Queensland.
Pembroke is committed to constructing and operating Olive Downs to the highest environmental standards and to providing local employment and procurement opportunities.
Olive Downs has a JORC Reserve of 514 million t of high-quality steelmaking coal and is strategically located in the Bowen Basin in Central Queensland, one of the world's leading steelmaking coal regions. Olive Downs will initially operate at 4.5 million tpy, expanding to 15 million tpy capacity, with low-cost production and a long life mine estimated at 80 years.
Olive Downs has been approved to a high level of environmental accountability and standards and has received its Environmental Authority and Mining Lease from the Queensland Government along with the Environmental Protection and Biodiversity Conservation approval from the Commonwealth Government.
Barry Tudor, Pembroke Resources Chairman and CEO, comments:
"Olive Downs will contribute between 500 to 700 jobs during construction and more than one thousand jobs once at peak production. The benefit to the Queensland economy and the Central Queensland region is significant, with the project contributing more than AUS$10 billion over the life of mine.
"The Olive Downs workforce will be sourced from the region as a priority and not be 100% fly-in-fly-out (FIFO). Pembroke is committed to providing jobs for local and regional communities and will give genuine choice to employees regarding living locations. We also look forward to partnering with many of the local and regional businesses and suppliers to the mining industry in our procurement activities. Olive Downs is also the first mine to be approved under the State Government's 'Strong and Sustainable Communities Act'.
"Olive Downs will truly be a 21st century mine built to 21st century standards which is designed to meet and exceed the most stringent environmental obligations whilst creating local jobs. As a new mine, without legacy issues, Pembroke's Olive Downs Mine can be the vanguard for others in the industry. We will proactively manage our greenhouse gas emissions and reduce our Scope 1 and 2 emissions using technology and innovation. Olive Downs sits in the lowest quartile of emissions intensity for global steelmaking coal mines. Surrounding the mine, we have established large conservation areas, which measure more than 30 000 ha, for perpetual offsets to protect fauna and flora. We are also committed to progressively rehabilitating the disturbed areas of the mine site from the start of production.
"Pembroke would like to thank the Commonwealth Government, the Queensland Government, Isaac Regional Council, and the Barada Barna Traditional Owners for working with us to reach this important milestone."
Read the article online at: https://www.worldcoal.com/coal/02072021/pembroke-resources-secures-naif-funding-for-olive-downs-project/
You might also like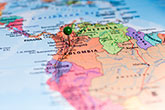 Benjamin Hill has entered into a nonbinding letter of intent with Aion to acquire interest in a Colombia coal project.