---
NACCO Industries, Inc.® has announced that its wholly owned subsidiary, The Falkirk Mining Company, has entered into a new coal sales agreement (CSA) with Rainbow Energy Center, LLC that becomes effective concurrent with Rainbow Energy's acquisition of the Coal Creek Station power plant in Underwood, North Dakota, from Great River Energy (GRE). Falkirk operates the Falkirk Mine, which is adjacent to and the sole supplier of lignite coal to the Coal Creek Station power plant.
During 2020, GRE announced its intent to retire the Coal Creek Station power plant in 2H22, but noted it was also willing to consider opportunities to sell the power plant. On 30 June 2021, GRE entered into an agreement to sell Coal Creek Station and the adjacent high-voltage direct current transmission line to Bismarck, North Dakota-based Rainbow Energy Center, LLC and its affiliates. Certain owners of Rainbow Energy control other entities that engage in several aspects of the energy industry, including oil and gas production and exploration, natural gas and power marketing, crude oil marketing and other oil and gas midstream projects. Rainbow Energy intends to operate Coal Creek Station as a strategic part of its energy marketing, sales and trading businesses. Rainbow Energy also plans to pursue carbon capture and sequestration at Coal Creek Station.
The transaction between GRE and Rainbow Energy is subject to the satisfaction of certain conditions, including regulatory approvals associated with the sale of Coal Creek Station and the related transmission assets, and the posting of a performance bond related to final mine reclamation. If the conditions are satisfied, the transaction is expected to close before the end of 2021.
Upon completion of the sale of Coal Creek Station, the existing CSA, the existing mortgage and security agreement and the existing option agreement between GRE and Falkirk will be terminated. Falkirk and GRE will enter into a termination and release of claims agreement, under which GRE will pay Falkirk US$14 million in cash, as well as transfer ownership of an office building located in Bismarck, and convey membership units in Midwest AgEnergy to another wholly owned and consolidated subsidiary of NACCO. NACCO currently owns a modest investment in Midwest AgEnergy, which operates two ethanol facilities in North Dakota.
Falkirk's new CSA with Rainbow Energy will become effective and Falkirk will begin supplying all coal requirements of Coal Creek Station concurrent with Rainbow Energy's acquisition of the power plant. Falkirk will be paid a management fee and Rainbow Energy will be responsible for funding all mine operating costs and directly or indirectly providing all of the capital required to operate the mine. Falkirk will perform final mine reclamation, which will be funded in its entirety by Rainbow Energy. The initial production period is expected to run ten years from the effective date of the CSA, but the CSA may be extended or terminated early under certain circumstances. If Rainbow Energy terminates the CSA and closes Coal Creek Station before 2027, Falkirk will be entitled to an additional payment from GRE under the terms of the termination and release of claims agreement. The additional payment amount ranges from US$8 million if the closure occurs before 2024 to US$2 million if the closure occurs in 2026. To support the transfer to new ownership, Falkirk has agreed to a reduction in the current per tonne management fee from the effective date of the new CSA through 31 May 2024. After 31 May 2024, the per tonne management fee increases to a higher base in line with current fee levels, and thereafter adjusts annually according to specific indices which track broad measures of US inflation.
Falkirk delivered a total of 7.2 million t of lignite coal during 2020. Coal deliveries in the remainder of 2021 and in 2022 are anticipated to be approximately 7 million tpy based on initial forecasts. Annual delivery levels from 2023 forward depend on a number of factors, including Rainbow Energy's ability to sell energy and capacity related to the power plant and Rainbow Energy's successful implementation of carbon capture and storage at Coal Creek Station, all of which are out of Falkirk's primary control.
Read the article online at: https://www.worldcoal.com/coal/01072021/nacco-industries-to-continue-operating-falkirk-mine/
You might also like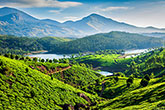 In a push towards eco-friendly coal transportation, Coal India Limited (CIL) has planned a capital investment in 61 first mile connectivity (FMC) projects.