---
Jade Gas Holdings has delivered substantial maiden contingent resources at its flagship TTCBM Project in the South Gobi region of Mongolia.
Jade has delivered a gross contingent resources estimate for the Red Lake area of 1C of 118 Bcf, 2C of 246 Bcf and 3C of 305 Bcf – the largest contingent resources for coal bed methane in Mongolia to date. The contingent resources estimate was compiled by the Jade technical team in Australia and Mongolia using standard industry practices. The estimate is deterministic based on mapping of net coal thickness, combined with desorbed gas content, gas composition, methane isotherm studies, ash and moisture content from testing undertaken on recovered core and pressure and permeability information from drill stem testing. RISC Advisory has audited the estimated volumes and considers them reasonable in aggregate.
Jade Managing Director and CEO, Chris Jamieson, said: "Our maiden contingent resources booking at our flagship TTCBM Project is the largest in Mongolia and, critically, only covers a small portion of the prospective area within our permit.
"The initial Gross 2C contingent resources of 246 Bcf of gas is a solid foundation that demonstrates the significant scale and potential ahead of us. It should also signal confidence to the market and potential customers as the company continues to execute on its ambition to become a meaningful Mongolian gas producer.
"We are at an exciting time in our journey as we not only move the TTCBM Project through to the next stage of testing, but also explore and appraise our other highly prospective permits at Shivee Gobi, Eastern Gobi and Baruun Naran."
Excellent results have been delivered from the drilling to date at the TTCBM Project, with gas content of 12 – 18 m3/t (dry ash free or DAF), an amount greater than some commercial fields in Queensland and high methane readings in the coal seams of interest (98% methane for seams III and 0 and 92.5% for seam IV), as well as an average of 60 m of gas bearing coal from each well (Red Lake-4 having 124 m).
These results laid the foundation for the strong conversion of prospective resources to contingent resources in the Red Lake area. The area of the initial 2C contingent resource booking in Red Lake amounts to approximately 15% of the size of the prospective area1 of the TTCBM Project permit; however, the contingent resources booking amounts to approximately 30% of the total prospective resources. This equates to a two times conversion rate of prospective resources to contingent resources when compared with the area from which the booking has been made. Jade plans to flow test the coal seams of interest (0, III, IV) within six months, with a more prolonged pilot production test planned for 2023 (pending MRPAM approval), both aimed at gaining further information on gas volumes, flow rates and coal permeability.
The contingent resources are sub-classified under the project maturity sub-class as described in the SPE PRMS as 'Development Unclarified' by Jade. The key contingencies are demonstrating producibility from a pilot drilling programme to be drilled in 2023, and commerciality. A final investment decision on development, committing to a gas sales agreement and any other necessary commercial arrangements plus obtaining the usual regulatory approvals for production.
The 2C contingent resource area is approximately 30k m2 and is estimated to require between 150 – 230 wells to develop, depending on the results of the pilot drilling programme.
Read the article online at: https://www.worldcoal.com/cbm/31082022/jade-gas-delivers-substantial-maiden-contingent-resources/
You might also like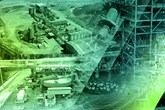 DRA Global has secured the contract for a major design package for Whitehaven Coal's Vickery Extension Project located in New South Wales, Australia.