---
Jade Gas Holdings has provided an update on activities at its coal bed methane gas project at the Tavantolgoi basin in Mongolia (TTCBM Project) for the quarter ending 30 June 2022.
MoU signed with Mongolia's largest gas distributor
A non-binding gas offtake memorandum of understanding (MoU) was signed for potential gas sales to Mongolia's largest liquified natural gas (LNG) importer and gas distributor, UB Metan LLC (UBM), which is also an existing major shareholder of Jade. The partnership is driven by an alignment to support Mongolia's desire for improving the country's energy independence, energy mix, and meeting climate change commitments that will ultimately improve the health and well-being of the Mongolian people.
The terms of the MoU include:
UBM to have a non-exclusive option for gas supply from initial production from Jade's TTCBM Project.
The parties working toward negotiating a binding gas sales agreement that will contemplate commercial terms on a long form offtake agreement (expected following the outcome of the 2023 pilot production programme at the TTCBM Project).
The MoU sets the foundation for UBM to become an integrated partner, which could include the potential provision of necessary infrastructure to support on-site compression of natural gas (CNG) and transportation to Ulaanbaatar, nearby towns and mining sites.
Shivee Gobi and Eastern Gobi permits
RISC Advisory conducted an independent prospective resource assessment for the Shivee Gobi and Eastern Gobi permits which was released to the ASX on 28 April 2022. Jade holds 100% of two prospecting agreement permits (PAs), covering an expansive area of greater than 18 000 km2 that sit over existing coal mines and coal deposits.
The Shivee Gobi permit, covering an area of 8317 km2 located approximately 300 km south of Ulaanbaatar, was estimated to contain approximately 2 Tcf of 2U unrisked prospective resources.
The Eastern Gobi permit, covering an area of 9691 km2 located approximately 450 km south of Ulaanbaatar, was estimated to contain 3.4 Tcf of 2U unrisked prospective resources.
Jade has commenced physical evaluation of coal samples collected from mines within the permits as part of the first-year work programme.
TTCBM Project
Jade has a 60% interest in the TTCBM Project (with 40% held by Erdenes Methane LLC, a government owned entity) and is targeting natural gas from three coal seams of interest, IV, III and 0. The drilling programme will improve the company's understanding of the central core area which has an associated Gross Prospective Resource of 1 Tcf of gas.
The gas content analysis in Red Lake-1 was finalised by ALS Brisbane during the quarter resulting in a revision increasing gas content from 11 – 15 m3/t (dry ash free or DAF) to 12 – 17 m3/t (DAF), greater than some commercial fields in Queensland.
Red Lake-5 was spudded on 14 April 2022 and drilled to a depth of 522 m. As announced on 30 May 2022, drilling at Red Lake-5 was suspended, with the contractor advising that a section of the drill string was stuck down hole and unable to be retrieved. The rig was moved to Red Lake-6 and at the completion of that well one further attempt will be made to recover Red Lake-5 before the well will be redrilled at the contractor's expense.
Red Lake-6 is located approximately 2.5 km west of Red Lake-1 and was spudded on 28 May 2022. The well is currently at 482 m. The geology in the Red Lake-6 area has been challenging and the production casing for the well has been successfully cemented to 444 m to isolate a fault zone in the upper coal units. The well will be cored to total depth to confirm gas content in the area with permeability testing planned on select seams during drilling.
The Red Lake-5 and Red Lake-6 wells will be used in the extended production test. There is no change in the timing for this test which will provide key information on well performance and deliverability to ultimately support assessment of commercial development options. Design and procurement for the test equipment is well advanced.
Jade's six well drill programme continues to deliver strong results this quarter, including:
Impressive upward revision of gas content to 12 – 17 m3/t for Red Lake-1 following final assessment completed by ALS.
Red Lake-1: 1012 m total depth; ~58 m of gas bearing coals recovered, with 98% methane identified in coal seam III and 0, 92.5% methane in coal seam IV.
Red Lake-2: 790 m total depth; ~47 m of gas bearing coals recovered.
Red Lake-3: 702 m total depth; ~11 m of gas bearing coals recovered in seam 0.
Red Lake-4: 863 m total depth; ~124 m of gas bearing coals recovered, which included seam VIII, not previously thought to be gas bearing.
Completion of current six well drilling programme expected in the next quarter, with finalisation of Red Lake-5 and 6.
Contingent resource assessment commenced
The company engaged RISC Advisory to audit Jade's contingent resource booking for the Red Lake area, which is expected to be completed early in 3Q22. The contingent resource assessment will provide an estimation of the potentially recoverable gas from the Red Lake area based on the information generated from the TTCBM Project drilling to date.
Appointment of Managing Director
The company appointed Chris Jamieson to the Board as a Managing Director (MD) in addition to his existing role as CEO. Jamieson holds a Bachelor of Commerce from the University of Adelaide, along with several post-graduate qualifications including a CPA, graduate Diploma of Applied Finance and Investment (FINSIA) and Diploma of Investor Relations (AIRA). Jamieson has over 25 years' experience in the resources and corporate finance industries having previously held senior roles with ASX Listed Beach Energy Ltd, Normandy Mining Ltd and Ernst & Young.
Read the article online at: https://www.worldcoal.com/cbm/29072022/jade-gas-announces-june-2022-quarterly-activities-report/
You might also like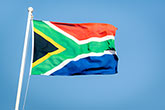 Black Royalty Minerals Koornfontein has signed Bettercoal's letter of commitment.